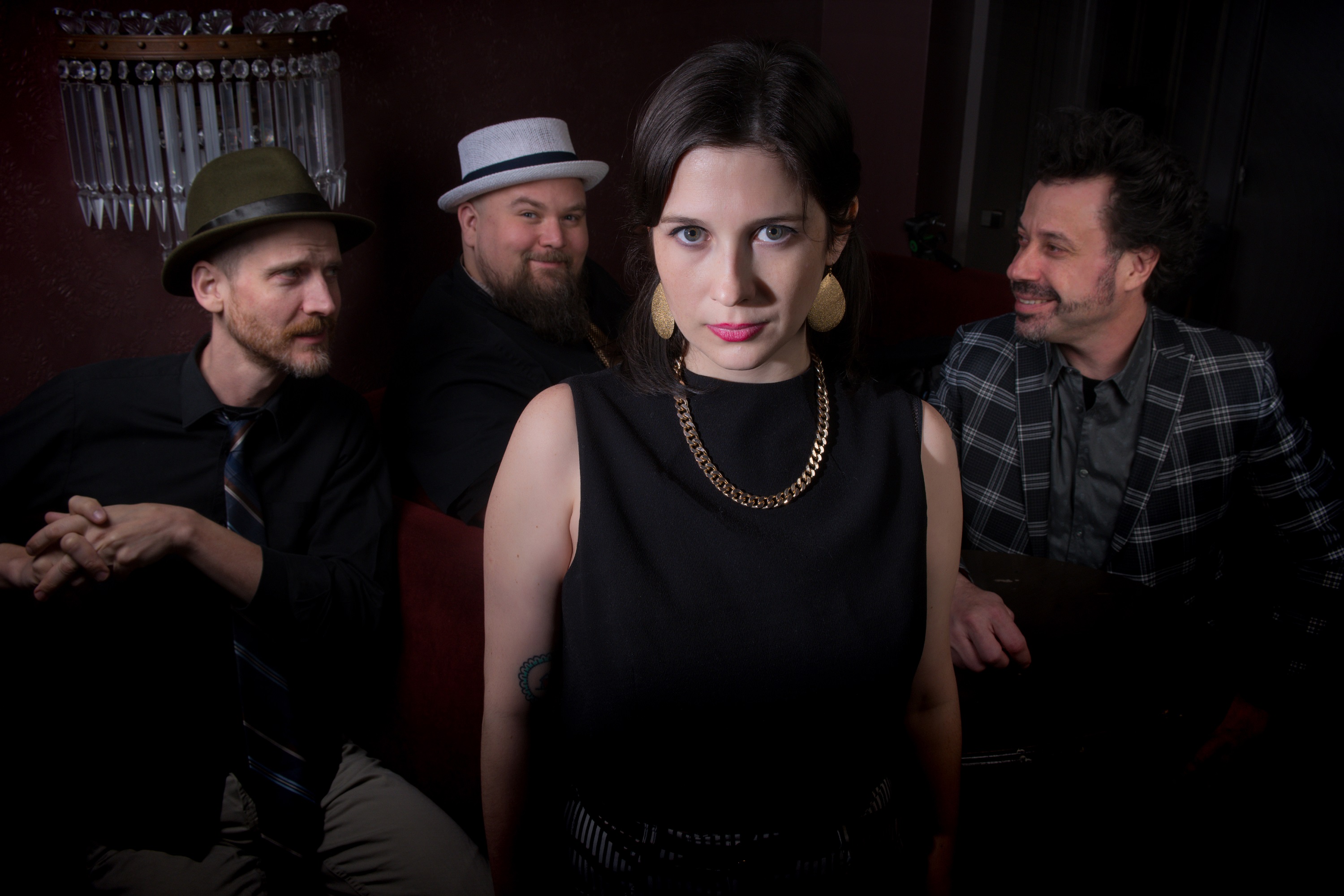 11 May 2022
Wielding their own distinctive "garage cabaret" sound, The Claudettes merge earthy blues and soul with indie-rock energy and punk spirit, writing an intriguing new chapter in American roots music. Based in Chicago, The Claudettes began a decade ago as a duo: drummer Michael Caskey and pianist/composer Johnny Iguana (a 2021 Blues Music Award nominee and pianist on many Grammy-nominated albums). With mesmerizing singer Berit Ulseth and bassist/guitarist Zach Verdoorn, they continued to reshape their singular "garage cabaret" sound. The Minneapolis Star-Tribune described the band as "A skewed cabaret band of blues, jazz, and rockabilly…a sensibility that feels equal parts, James Dean and David Lynch."
Today's premiere, "Park Bench," reflects on those moments in life when one feels dissatisfied and feels guilty for wanting more. Surrounded by loved ones, living in safety and happiness, the narrator nonetheless yearns for magical movie moments of sweeping romance and dramatic revelations. Instead, the narrator feels like a minor player in the movie of life and dreams of being the triumphant romantic lead. Contentment is the enemy of dramatic victory: that is the feeling here, even as the narrator knows she is lucky in life and shouldn't want more—but does.
Per Johnny Iguana, "Park Bench" is an escape song. While the narrator reveals that she has a very contented, good life and has no business being unhappy, she feels unsatisfied and dreams of a spontaneous romantic adventure. She imagines making a long-desired confession of love. This confession takes place on a park bench in a European city, and she admits to scoping out park benches whenever she travels, aiming to pick the perfect setting for this "final scene" where she tells a longtime friend that she's always loved him. She dreams of them driving up the coast together as former friends and now lovers. "Park Bench" is about having love and contentment in one's life, yet dreaming of exciting, risky new romance and faraway trips instead."
"Park Bench", is the second single off The Claudettes forthcoming Oct 14th release, Go Out. It was produced by The Claudettes and engineered by Anthony Gravino at the Drake in Chicago, mixed by Grammy-winning legend Kevin Killen (David Bowie, U2) with with added acoustic guitar and production input from Anthony Gravino.
Tour dates, photos, videos and more on the Claudettes website.