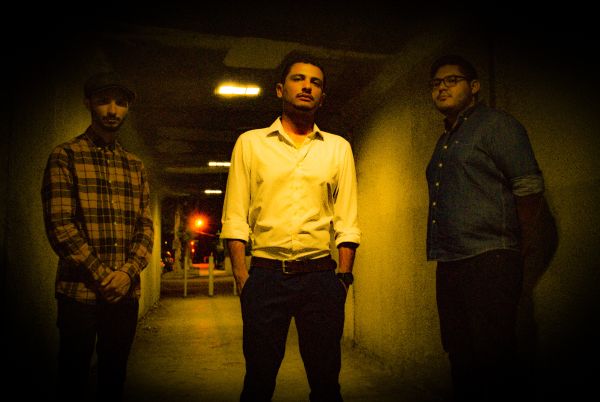 11 December 2018
James and the Transmission – Photo Credit: Irving Saldana
James and the Transmission are keeping creative, sinewy, and sharp-shocked rock 'n' roll alive in Los Angeles. They're a trio of tough players who do real-talk and they've started a dialogue with the local scene, putting out hard-punching EPs, unafraid to say it like it is, but also changing it up with progressive hooks and lyrical jolts.
They cut their teeth in the DIY scene of the past few years, independently writing, recording, and mixing their first EP release. Rojo dropped last spring and pleased their live fans who are used to them pulling out the stops.
Giallo, the follow-up, is coming out this Friday, December 14th, with mastering done by Gavin Lurssen (Prototype, Queens of The Stone Age) who adds bass-boom love to the broken-glass art of the band's guitars and drums.
James and the Transmission is made up of the brothers Giovanni James and Nico Miles, with Antonio Argenis on bass. They grew up in the Inland Empire, pissed off at the lameness and glamour scenes that drain the young, hungry rock tribes of attention. They revel in tracks that dig into the fact that sometimes more valuable things can be found in the gutter than in the glitter.
James and the Transmission have been playing since 2009, but took a couple of years off in the recent past. They're back now, however, and with more passion than before, having relocated to Los Angeles and recording the new EP.
The Big Takeover is pleased to host the premiere of "Projectors" from the EP. It's a gritty and dynamic number that lopes along with a rubbery bass line, fiery cymbals hits, kinetic drum beats, and slash 'n' burn guitar jags. The vocals ride atop the choppy sonic flow, smoothing out the sharp and aggressive edges and adding a touch of melody to the agitated track.
comments powered by