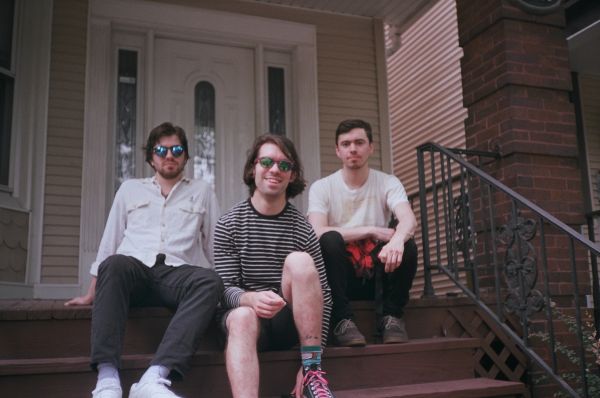 28 October 2019
Joy Cleaner – Photo courtesy of Joy Cleaner
After playing in numerous indie rock and punk bands together throughout North Jersey since 2009, guitarist Joey DeGroot and bassist Kyle Wilkerson formed Joy Cleaner in late 2015. They have a penchant for combining power pop melodics with grittier guitar rock, recalling the greats of the alternative '90s scene (Teenage Fanclub, Guided By Voices, and the Lemonheads).
Following the release of their debut album, Total Hell via Jigsaw Records in 2017, Joy Cleaner was praised for their strong hooks and concise songwriting. Drummer Justin Grabosky came on board in 2018, after which the band hit the road for several tours of the Northeast, Midwest, and Southern US, including a stop at the 2018 Athens Popfest.
Joy Cleaner spent this past spring in the studio with producer Josh Evensen of Where Is My Spaceship, recording their second album. Titled You're So Jaded, The LP will see release on November 8th through Jigsaw Records.
The Big Takeover is mighty delighted to host the premiere of the punchy and sweeping track "See Through." Jagged guitar drive, jumpy, low-end bass angles, and an emphatically romping drum beat create an abrasive, swirling, and kicky ambience that's leavened by sweetly earnest and airy exclamations. They may be "looking for sunshine in a pill" per the lyrics, but it looks like some of those warm rays are emanating directly from this number!
DeGroot goes into the backstory of the song, stating, "This is the only song on the album we wrote together. We practiced this one for a couple months and Kyle wasn't able to come up with lyrics besides the verse melody, so I offered my input. I ended up writing fragments of lines (which Kyle pieced together) and a melody for the pre-chorus/chorus."
Pre-Order You're So Jaded at Jigsaw Records