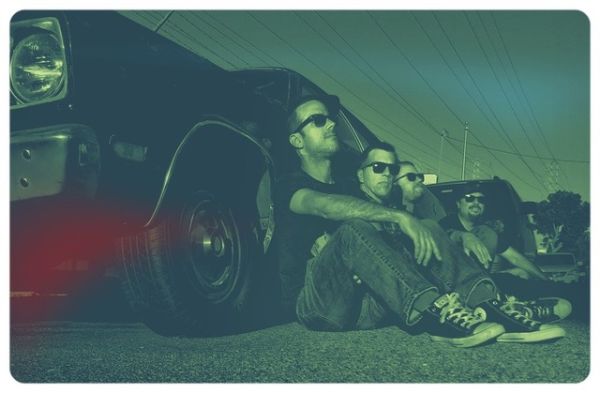 3 January 2019
LoFi Satellites – Photo Credit: Marc Belluomini
LoFi Satellites began transmitting their existence as a four-piece indie rock band with a penchant for otherworldly, psychedelic audio emanations just a few years ago. The Pacifica, California-based act radiate waves of alternative and psychedelic rock that revolves around gritty melodies, controlled feedback squeals, pulsating bass, and a thundering drumbeat.
Marc Belluomini (vocals, guitar), Jim Nunan (bass, keys), Federico Saguier (guitar, keys), and Matthew Nance (drums) recorded their upcoming Static EP at the iconic Tiny Telephone studios in San Francisco.
The Big Takeover is pleased to host the premiere of indie rocker "Static", a light- to heavy-textured title track that segues from a quiet, but melodic flow to gritty guitar buzz and rhythmic fervor. The touch of guitar fuzz and ramped up pacing on the chorus sections give "Static" a more intense vibe, while the laid-back verses with Belluomini's sedate, but welcoming vocals engage.
Website
Facebook
Instagram
Bandcamp
SoundCloud
comments powered by