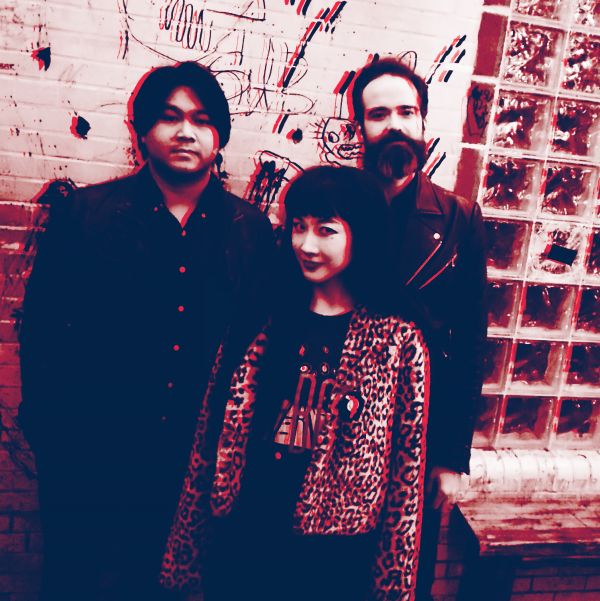 7 December 2020
Leathered – Photo Credit: M. Guggino & Mister Universe
New York City-based indie rock band Leathered is a new iteration of the garage rock/pop outfit Crazy Pills that musician Amanda B. Jun founded in 2008.
In 2012 Edward Anthony joined Crazy Pills and eventually became Jun's life partner. Their sound began to drastically drift from the pop format to decidedly heavier and darker material.
When drummer/multi-instrumentalist Carter Logan (Jim Jarmusch's cohort in the band Sqürl) also came on board, their vision transformed and Leathered was born.
This newly curated sound comes together on Leathered's upcoming debut full length, A Reckoning, which was produced and engineered by Jeff Berner of Psychic TV.
The LP bravely navigates through the darkest valleys of the human condition. The visceral, cathartic, and sometimes downright menacing soundscape is balanced by a surreal, elemental, and otherworldly ambience; the light of hope and redemption in the ever-looming shadows of pain and loss.
A Reckoning is expected to be released in the spring of 2021, with a run-up of singles and music videos over the next several months.
Big Takeover is pleased to host the premiere of driving and dark dream-popper "There There," the lead single from the record.
Mixing an atmospheric post-punk bass line grind and antic drum beats with psych-swirling guitar dreaminess, the restless "There There" rides a captivating wave that's crested with Jun's softly anguished, Siouxsie Sioux/Chrissie Hyndesque vocals.
Instagram
Facebook
Twitter
SoundCloud