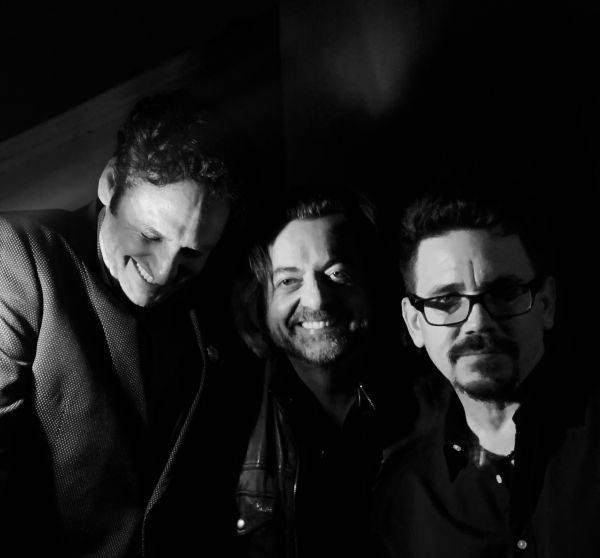 8 October 2019
Populuxe – Photo Credit: Johanna Shapiro
LA-located indie rock band Populuxe craft ear-catching jams dressed up in glam sonics and soulful lyrics, bringing to mind disparate, but renowned acts/artists such as Spoon and Curtis Mayfield. Their upcoming album, Beauty in the Broken Place, releases on October 27th.
Beauty in the Broken Place is a thematically cohesive LP that skirts the borders of operatic rock. It's wide in scope, but also focused up-close on the human condition. Fans of early '70s rock and R&B will find much to love on the tracks of this multi-faceted album. Even though the sound may lean retro, the lyrics are totally up to date, reflecting the turbulent times we live in currently.
Band leader Rob Shapiro, who is also an award-winning narrator and voice actor, is joined by Berklee School-trained bassist Mike Mallory and international drummer/percussionist Mark Pardy. Their musical connection is close after performing as Populuxe for over a decade.
The Big Takeover is pleased to host the premiere of the spare, but rhythmic "Where Did I Go Wrong?", the lead single from Beauty in the Broken Place. Strutting with a staccato pace and running on a deep bass line groove, the track is peppered with crisp percussion and sprinkled with anxiously questioning vocals.
"Where Did I Go Wrong?" opens up at the midway point, bringing in the pleasing ring of guitar reverb and dreamy vocal harmonizing. It continues to sway like a palm tree in the breeze, despite the lyrical and emotive unrest.