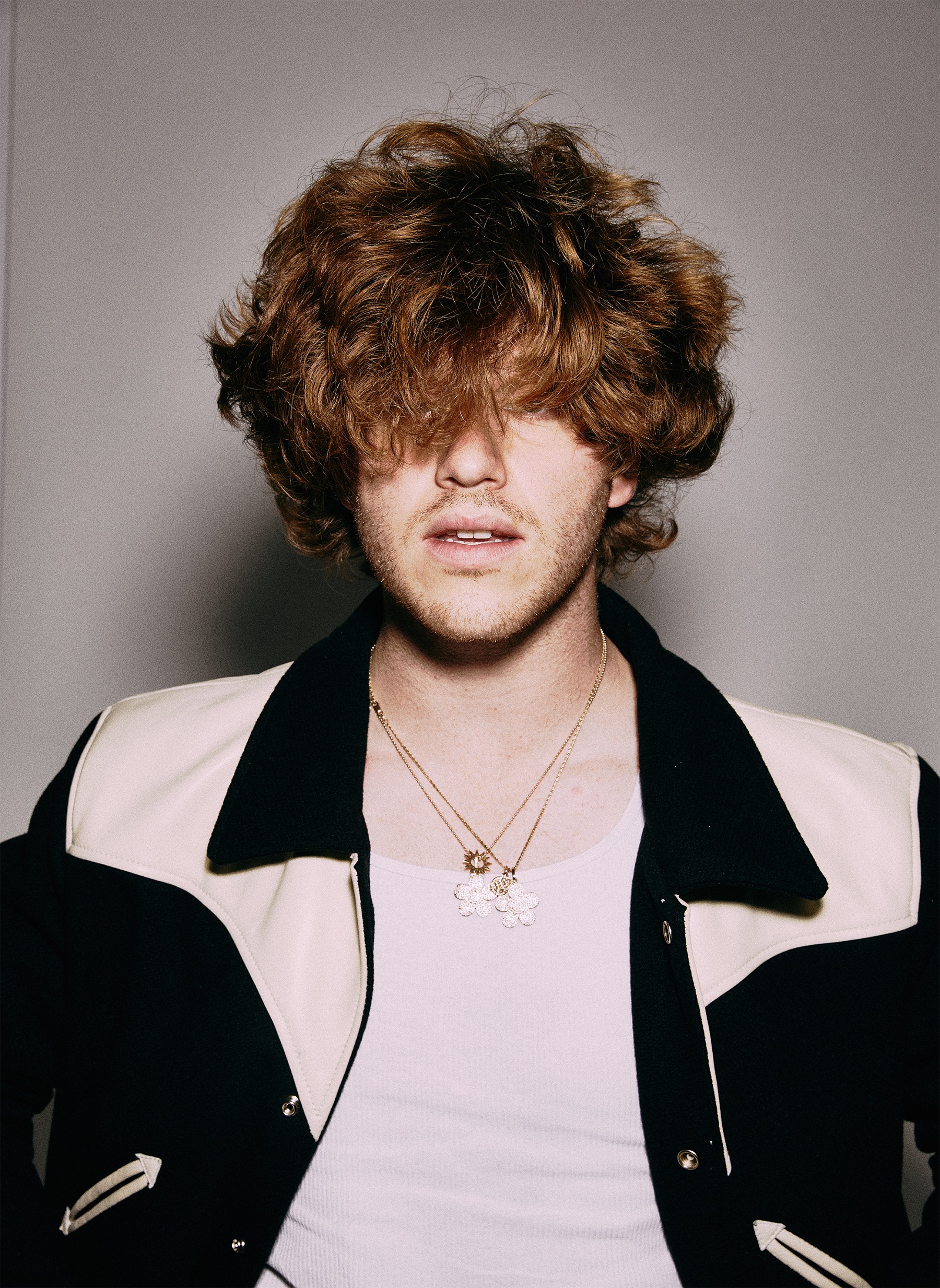 23 May 2022
Yoshi Flower is back! Post-recovery, he is in full bloom and ready to put his most authentic self forward. Yoshi reassessed after parting ways with both his label and management companies. This lit the spark that would become his new EP. The EP is a compilation of songs originally written and recorded by artists tragically lost too soon to addiction.
And Big Takeover is here with the exclusive premiere of Yoshi Flower's new single – a cover of Juice WRLD's "Wishing Well".
"This cover of 'Wishing Well', and the other songs coming, are my attempt to pass on the healing. I've been in recovery for over a year, and now with my second chance I would love to stand with the message of life."
The cover is an acoustic take, putting emphasis on the most tender and vulnerable aspects of the track. The ache is palpable as he sings, "This is the part where I take all my feelings and hide 'em 'cause I don't want nobody to hurt me." A more minimalist and stripped-down cover, it acts as a meditation rather than an admission or plea.
It's been a journey to get to this point. In 2018 Yoshi Flower saw a path he thought he was always meant to take. He was signed to Interscope; he was opening for Dua Lipa, Blackbear, and Elohim. He performed at Coachella, Lollapalooza, and Made in America; legacy music publications knew his name. But behind the scenes, Yoshi was entering a dark place. He grew up believing that drugs, alcohol, and music were a set; soon his addictions became the priority and music came second.
So, Yoshi Flower entered a recovery program and pulled back on music releases and projects. A year into treatment, he split form his label and management. With a new lease on life, Yoshi Flower is treating his second chance with earnestness. This new EP project is just the beginning as he plans to continue working on this next phase of his career.
In true Yoshi Flower form, ALL proceeds from the EP will be donated to organizations and recovery programs for those struggling with addiction and/ or their mental health.
Yoshi Flower shared the following exclusive quote for Big Takeover:
"The United States has recorded over one million deaths from overdoses. Juice WRLD is one of these deaths. A loss we're still coming to terms with. As a musician now in recovery, I'm singing his song to spread healing. I studied interviews where he discussed addiction. He once spoke of Mac Miller's passing as a lesson for us all; a wake up call. But even with this knowledge, tragedy still struck. This disease is too cunning; its maliciousness is incomprehensible. I want to honor Juice and others destroyed by this affliction by following his intentions before he passed- spreading the message of recovery."
facebook
instagram
twitter
spotify
apple