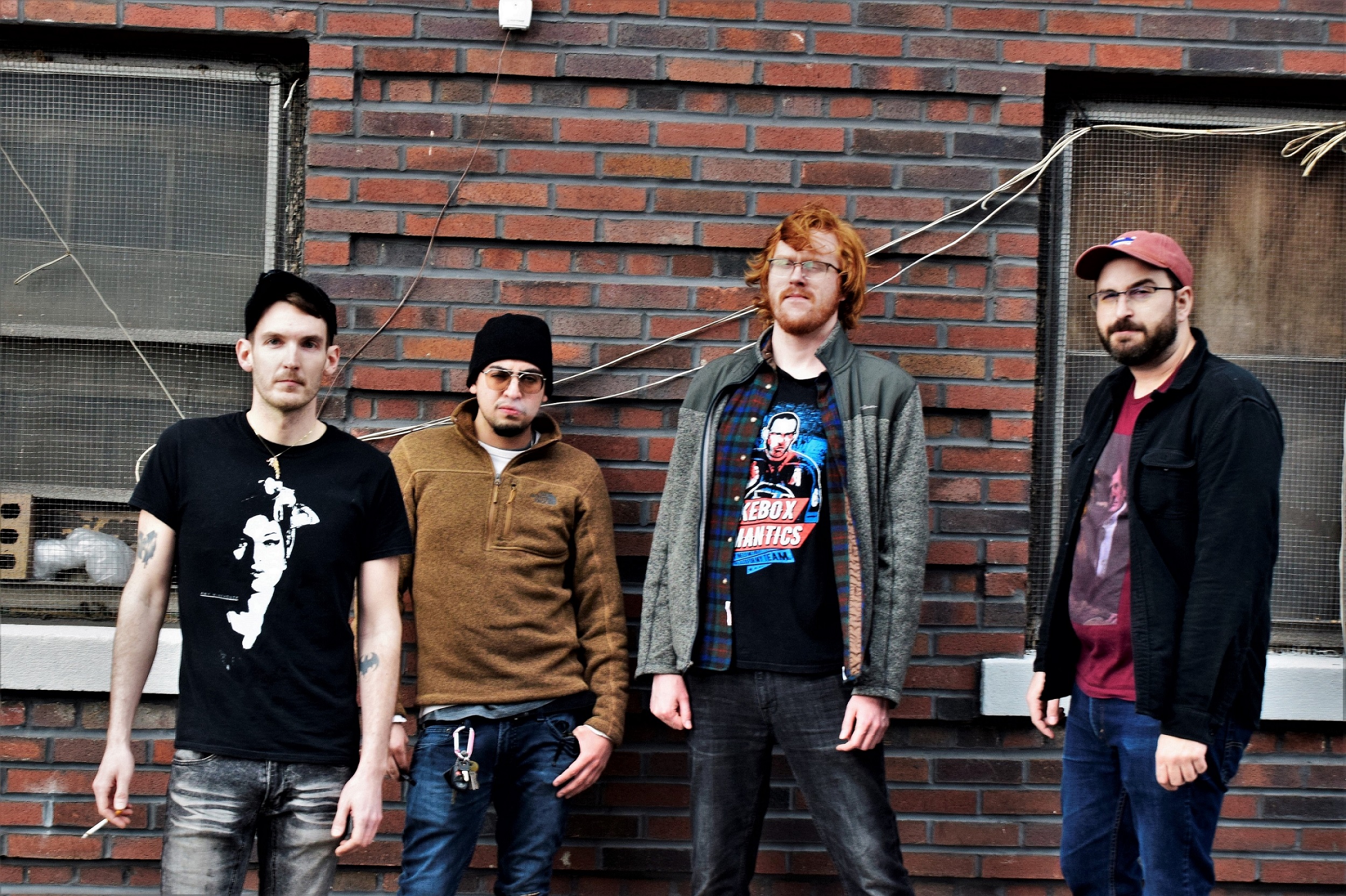 20 May 2022
North Jersey hardcore outfit Scary Hours return with yet another seditious social critique from their highly anticipated full-length "Symptoms of Modern Hegemony" which is due out on Pyrrhic Victory Recordings this summer. The track, "Suffer Peacefully," is a tribute to the late civil rights activist Malcom X and comes just in time for May 20th, Malcolm X Day. Here's what primary songwriter Ryan Struck had to say about the track:
"I had recently watched 'Who Killed Malcolm X?' on Netflix and it made me think about how activists seem to acquire targets on their heads as soon as the correlation between human rights and workers' rights is made. The song takes excerpts from Malcolm's unforgettably poignant 'Who taught you to hate' speech and dives into the ideas whereupon the Black Panther Party was founded. I felt inspired. What if we turned our hate back on the very institutions it was taught to us by, using the methods our violent American history has taught us? What if we utilized this ethos to unite the working class? Fred Hampton tried, amongst others, and look what happened to him."
Big Takeover has been following Scary Hours from its conception as Struck's anti-folk project to its current full-fledged hardcore punk format which features former members of Knuckle Up and members of Ides. When asked about the format change, Ryan said, "SH has always been about balance for me. I left a skatepunk band I had helped form a long time ago and I really missed playing fast, so I thought, 'Fuck it; that band wasn't heavy enough, anyway. I'll do it heavier and faster.' Pyrrhic Victory has been extremely supportive of all my artistic choices and I'm so grateful to have a partnership with them."
Struck utilizes a musical blend of beatdown, 80s hardcore, and skatepunk and a hip-hop-like vocal delivery to seamlessly tie together the assassinations of Malcom X and BPP leader Fred Hampton, the MOVE bombing in Philadelphia, COINTELPRO and the red scare: "There's a map of Hampton's room, a pickpocket distraction/A leveled block in Philly and a satchel of plastic/the patriotic cover for a terrorist tactic/melt the hammer and the sickle down like federal blacksmiths." The song beckons feelings of Evil Empire-era RATM and Snapcase with a quick blast of the 90s Epi-Fat sound.
Check out the official lyric video below while you wait for this killer album to drop.
Spotify
Facebook
Instagram
Bandcamp
Pyrrhic Victory Recordings
Disclosure statement: Pyrrhic Victory Recordings is owned by Joe Pugsley, writer of this article.