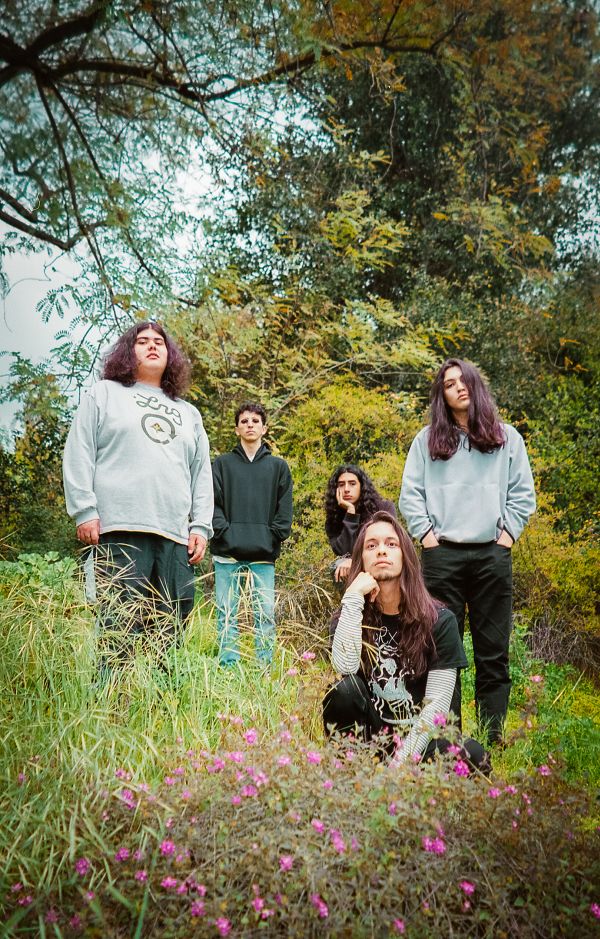 24 July 2019
Beach Bums – Photo Credit: Herbert Guevara
Los Angeles collective Beach Bums are releasing their newest album, the genre-bending YEARS, on July 26th. While most of the band's previous releases were shot through with depressive and anxious vibes of the twentysomething years, this LP lifts the dark clouds and replaces them with the sunnier skies of satisfaction and excitement.
Melodic experimentation abounds on Years. The outfit's raw punk roots have flowered with a collaborative hip-hop influence.The Big Takeover is stoked to host the premiere the LP's post-rock-leaning title track today.. The quickly cresting and ebbing "Years" turns on a dime from lulling instrumentation to massive wave of sparkling guitars and punishing drum beats.
"Years" is a song about gratitude for new-found love, with vocalist, guitarist, and producer Jonathan Horsley (aka Jawntang) murmuring hazily, "I'll wait for you through hours / I'll love you on for years / I'll take all my power / to wash away your tears."
Horsley is surrounded by his bandmates, drummer, producer, and rapper Keanu Harvin (aka Kunu), bassist Elijah G. Alamo, and the group's newest addition, synth/keys player Joe Contreras. They've played everything from hardcore punk to lo-fi hip-hop, garage rock to trap, and surf rock to metal. Wild live shows and media praise (and fan raves, of course) are par for the course, with the band now opening up to express themselves in a multitude of styles.
Website
Twitter
Instagram
YouTube
Spotify
iTunes
SoundCloud