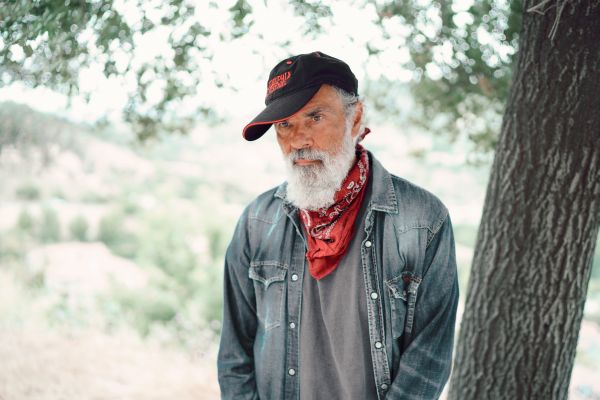 29 June 2020
Bruce Sudano – Photo Credit: Amy Waters
Brooklyn-raised, and now New York City-, Los Angeles-, and Europe-residing veteran singer-songwriter Bruce Sudano has returned with the first of a 2-part set of records, Spirals: Volume 1—- Not A Straight Line To Be Found. It marks the latest chapter in his ongoing exploration of the human condition.
Sudano continues to musically blur the lines between folk, blues, pop and soul with a poetry that touches a nerve. Spirals: Volume 1 contains some of Sudano's most powerful songs with potent lyrics that explore love, family and intimacy.
"Spirals always intrigued me, as a metaphor for life in general, and many situations you encounter," Sudano says. "You start small, circle out to the widest possible space, then spiral down to the smallest point before vanishing. I write about different aspects of love, life, emotion and loss. I like reflecting on the collision of dreams, memories and reality, looking forward and back, while and trying to stay awake in the moment. All that ties in with the concept of spirals."
Throughout his career, Bruce Sudano has played every kind of music imaginable. He's been in numerous rock bands, written hits for Dolly Parton, Donna Summer, and Michael Jackson, helmed his own label, and toured the globe, playing everywhere from family gatherings to sold-out stadiums.
Spirals: Volume 1 evolved over the past couple of years, as Sudano looked back at the long path he's traveled and chronicled accordingly. He sings in a warm, expressive tenor that still maintains its flexible range and takes center stage on the record that has production and songwriter contributions from Hollis Brown's Mike Montali, producer Steve Addabbo (Suzanne Vega, Shawn Colvin, Jeff Buckley) and professional session players.
Big Takeover is delighted to host the premiere of the nostalgic video for the heartfelt track "Back in the Neighborhood." Youthful dreams collide with present day reality on the gentle folk rock song that contrasts Sudano's memories of Brooklyn with the gentrification that's going on today.
The video clip is split into a performance video with Sudano playing his acoustic guitar while singing and vintage footage of various scenes and photographs of old-time Brooklyn. The past cannot be re-captured in a city that's constantly evolving, but it can be evoked in the mind, and through the 'trapped-in-amber' images/films of a time long gone by…
Sudano is already working on completing Spirals: Volume 2. This inspiration comes after recent appearances with The Zombies' Colin Blunstone on a sold-out tour of the UK as well as the Philadelphia Folk Festival.
Website
Facebook
Twitter
Instagram