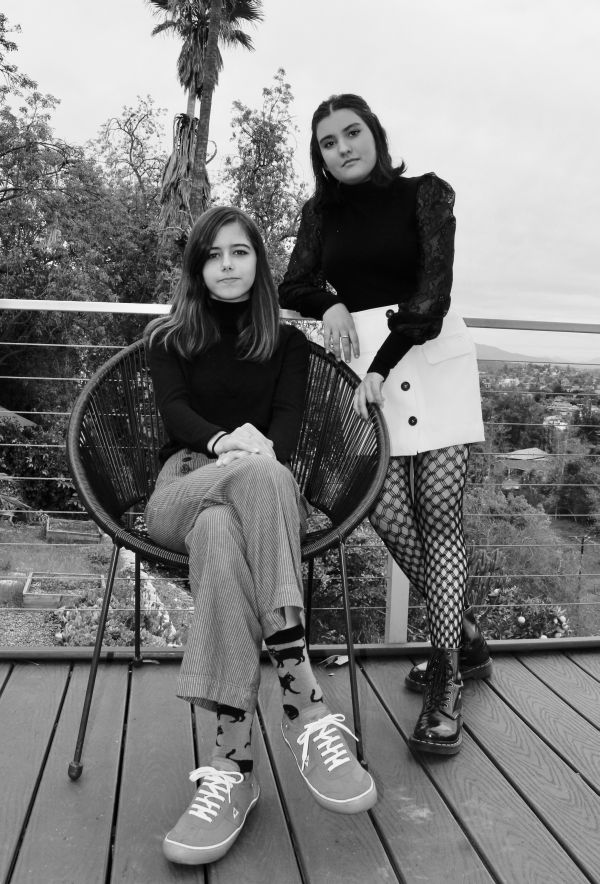 26 October 2021
Frieda's Roses – Photo Credit: Lluvia Rodriquez
Frieda's Roses are a talented young trio out of Los Angeles. The young band has had a few evolutions since they started out in 2017, but the original members Ava Miller and Greta Fannin continue to thrive creatively and musically. Their most recent announcement is welcoming Ryan Finney as their new drummer.
2020 offered an unexpected wealth of time to spend writing and composing new songs. Separately, Greta composed music while Ava wrote lyrics. They came up with a collection of new songs and some older songs that are to be released on their second album next year.
For the better part of 2021 they've spent in the studio with producer Dan West, recording 5 songs that will be released as an EP in December.
On October 20th "Beast" was the very first single to be released from it. Big Takeover is pleased to host the accompanying music video for "Beast," a mysterious, foreboding, yet ultimately freeing leap into the unknown.
"Both the lyrics and the music video for Beast are really special to me," Ava reveals. "I wrote this song while procrastinating on my college applications. I've heard from others who have listened to the song that it sounds a bit vengeful which is really interesting to me. I hadn't written the song with that intention, but I like the fact that people can interpret it that way."
"The song is actually about a number of things, but one of the key things in the song is how scary it is to not know where you're going to end up. Greta and I wanted to reflect that in the music video by showing a story of a girl. At first she seems to be walking with determination, but eventually we realize she doesn't know where she is going at all. At some point she loses her bag and finds herself in the middle of nowhere."
"I think we sort of based the whole video around the line "I don't know who I'm supposed to be". I really like that part of the song because I think it reflects the way a lot of seniors in high school feel. I didn't know where I was going to go to college, I didn't know what I was going to major in, but from what I could see, it looked like everyone around me had everything planned out. Greta helped me bring that feeling to life with this song and video and I am so proud to see that not only have we reshaped the fear, but we made it into art."
About filming the video, Greta says, "We shot the video around Los Angeles, starting in downtown, then to Highland Park, Mt. Washington, and ending up in the Arroyo Seco near JPL. I filmed the video on my iPhone using an anamorphic lens attachment. That gave it a very cinematic look. The black and white really highlights the textures and interesting lighting for all of the shots, from the dense city to the more open landscape. It was a really fun project to work on!"