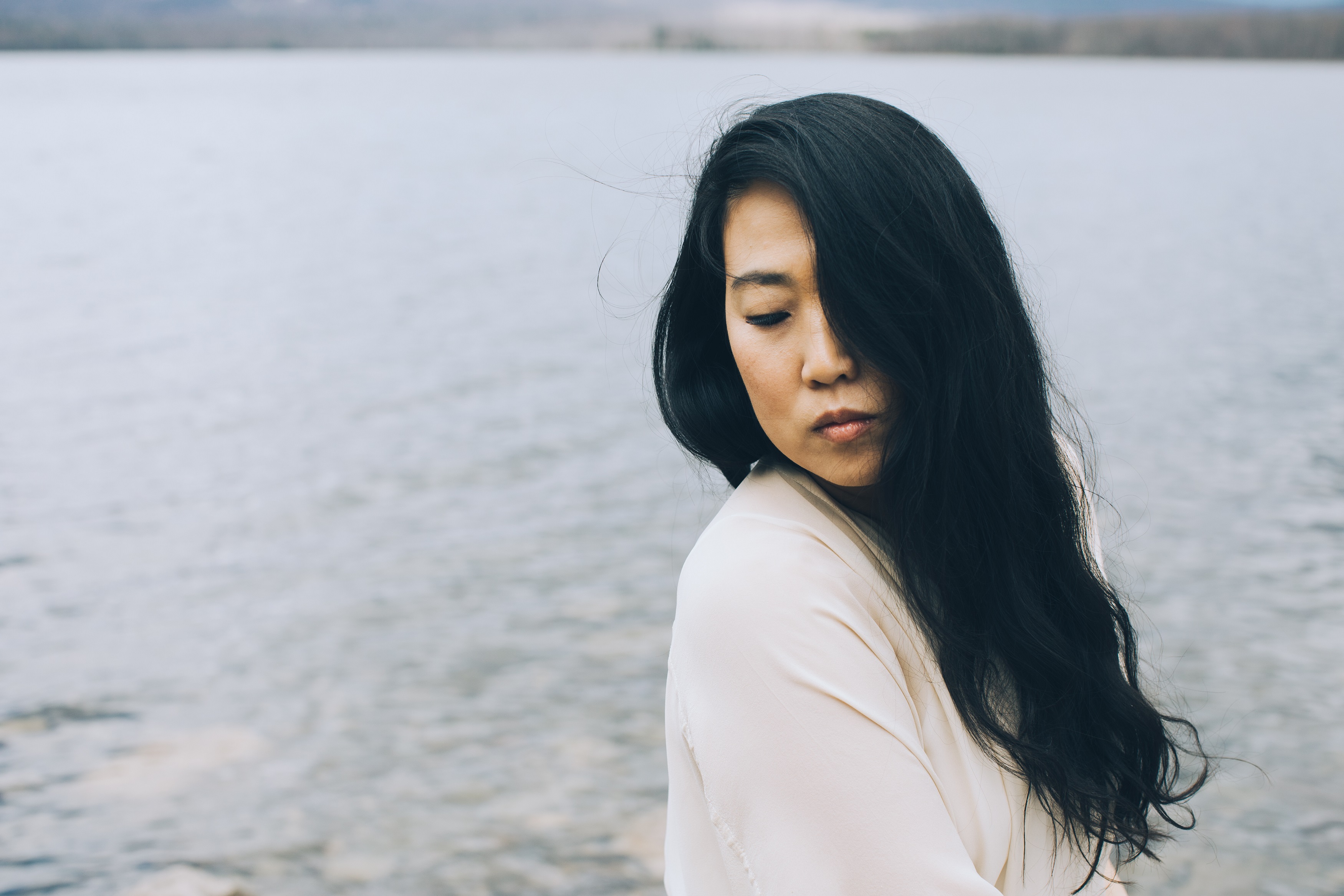 25 July 2022
Photo Credit: Catie Laffoon
Over the past few months, singer/songwriter Susie Suh has been releasing a series of music videos featuring a lone female character who travels the globe, displaying the beauty and power of the natural world. Today, Suh has releaesed the next breathtaking chapter in the series – a stunning video for her single "Blood Moon," shot on a volcanic crater in Hawaii. Directed by and starring Suh herself, "Blood Moon" refers to a time of great change. "'Blood Moon' is a symbol for the solar eclipse, a time spiritually of heightened feelings and emotions," Suh explains. The song is featured on Suh's latest album 'Invisible Love,' which received a special vinyl release this spring.
Suh is anything but a conventional artist. After being signed to Sony Epic Records for her self-titled debut album, Susie created her own label, Collective Records, in order to maintain control of all of her artistic choices and allow for a pure transmission of her artistry. That instinct served her well, with virtually every song on her second album, 'The Bakman Tapes,' licensed to film and television shows such as Parenthood, Awkward, and Containment. In 2021 alone she was added to more than 130,000 Spotify playlists with no touring, marketing, and no big "corporate machine" behind her.
Searching for answers outside the modern world, Susie began to look within. A traveler and a seeker, her quest for self-knowledge and spiritual truths whisked her away to sacred and holy places around the world, including Lourdes, France, Glastonbury, UK, and areas within the US such as Sedona, Mt. Shasta, and Ojai. Susie also studied meditation and alternative modes of healing like sound therapy. These epiphanic experiences lifted her spiritually and emotionally and resulted in Susie's third full-length release, 'Invisible Love.' Connecting through a sonic haze with music that can be described as refreshingly honest, introspective, and vulnerable, the album mines wells of unseen emotion, grasping for raw feelings in between the echoes of warm keys, plaintive acoustic guitar, and the delicately transformative power of crystal bowls.
Big Takeover is pleased to host the premiere for the video for "Blood Moon" today, and be sure to keep your eye on Susie's website, socials, and YouTube for the next chapter in the 'Invisible Love' saga.
Links:
website
instagram
facebook
youtube
spotify