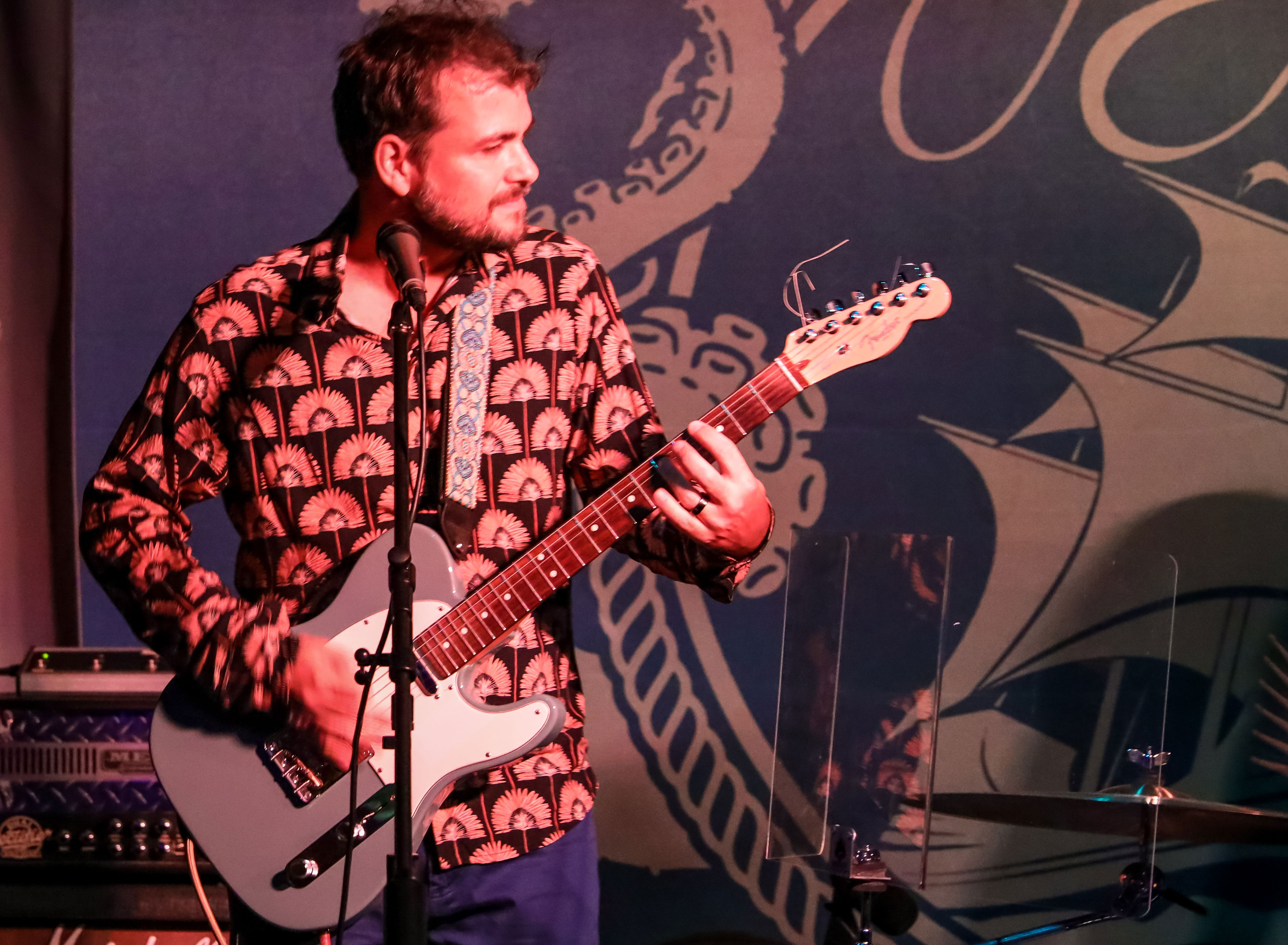 30 April 2022
South Florida's Ex Norwegian keep the music going with their 13th album, Spook Du Jour, currently available on streaming and CD formats. Echoes and Dust describe it as "the mix tape album we've been waiting for." Blending classic influences such as Bowie, Reed & the Kinks into an enthralling blend of alt. powerpop, stoner rock and light psychedelia.
Regarding the video, Roger Houdaille, mainstay of the band, explains that he wanted to get a full take of playing the song directly to the camera for 'Burn It', one of his favorite tracks from the new album. "It took a bit longer than expected. Then, I just had some fun messing with it in the video editor. It's super lo-fi, but I think it works." Indeed, it's a familiar approach that complements their DIY ethos.
Regarding the song, Houdaille observed, "it's amazing what can still come out of three simple chords. Of course, the chorus moves into a more interesting progression." Lyrically it's all a bit cryptic, as most Ex Norwegian songs are. "I can't say it's about anything in particular, but like most of the songs on the new album, it began as just a song title on my list. Perhaps there is some commentary on free speech and even Burning Man in there. Certainly, the visuals in the video compliment the lyrics."
Shindig! Magazine notes that "'Burn It' is The Spiders From Mars nailing a lost Lou Reed number." A fitting comparison as Houdaille studied Bowie's seventies LPs a lot while producing "Spook Du Jour" and used techniques like running the snare through Eventide Harmonizer and making full use of the Chamberlain Mellotron sounds, for instance. Overall, the album has a sound all its own that is difficult to define.
A box set collecting the band's first decade of music is planned for the near future. There will also be a 13th anniversary edition of their debut album, Standby, later this year. The newly remastered album will be reissued as a 2-CD set and, for the first time, on vinyl. Speaking of vinyl, the LP edition of 'Spook Du Jour' is available for pre-order now and is expected to ship Summer 2022.
Website
Facebook
Instagram
Twitter