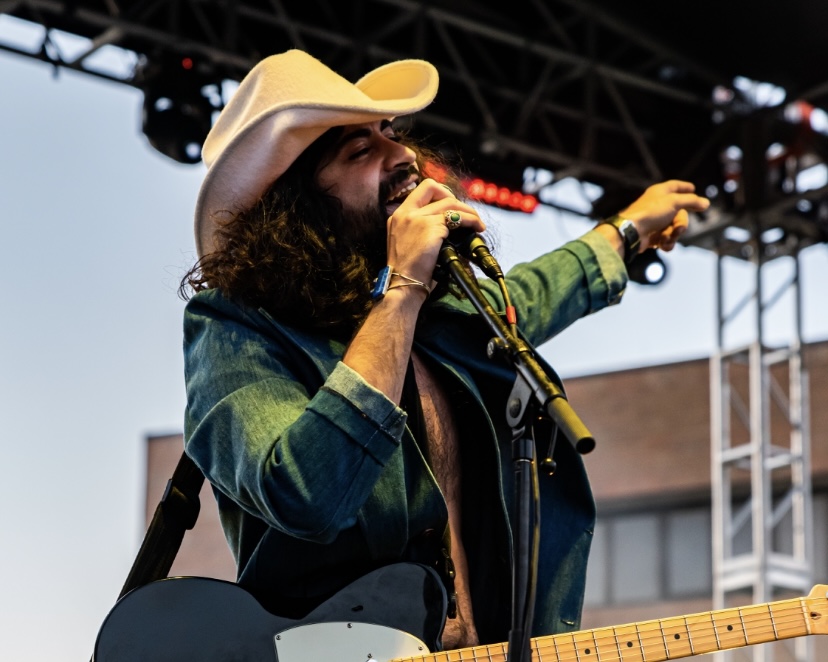 7 May 2022
Chicago-raised and L.A.-based musician and songwriter David Miller first picked up the guitar when he was eight years old and, as a teen, started flying to Los Angeles to hang out with his good friend (and now producer) Danny Shyman.
Shyman took interest in Miller's music and decided that they should work together. Four songs and one year later, Miller decided to move to Los Angeles; that was April 15, 2021.
Shyman introduced Miller to L.A.'s diverse indie music community, including Republic Records artist BabyJake.
Miller has been opening for BabyJake on tour this year and has also been playing guitar in his band. BabyJake's tour will touch down for sets at The Ballroom in Austin, TX, Lollapalooza in Chicago, Mercury Lounge in NYC, The Echo in Los Angeles, and several more cities through early August, 2022.
Miller once went under the name David WHO? but recently adopted the name Crandelion. "Don't Mind the Merry Go Round," which the author suggests can be used "as a tool by listeners to embrace every moment that life has to offer," follows the debut single "Behind These Bars."
"Crandelion's are the only records I have been envious of in modern day Rock & Roll. There is so much life in the music…you feel what he is writing about and you feel what the songs are meant to portray. Its like the feeling you get when you look at a painting that just throws you into the back of your mind wondering where that artist is coming from. [I'm] absolutely a fan of his and hope he does extremely well in the future." -BabyJake
Big Takeover is excited to host the premiere of "Don't Mind the Merry Go Round" (shot, produced and edited by Adam Quinn; directed by Adam Quinn and Crandelion; song produced by Danny Shyman and Crandelion; song written by Crandelion and Danny Shyman) –