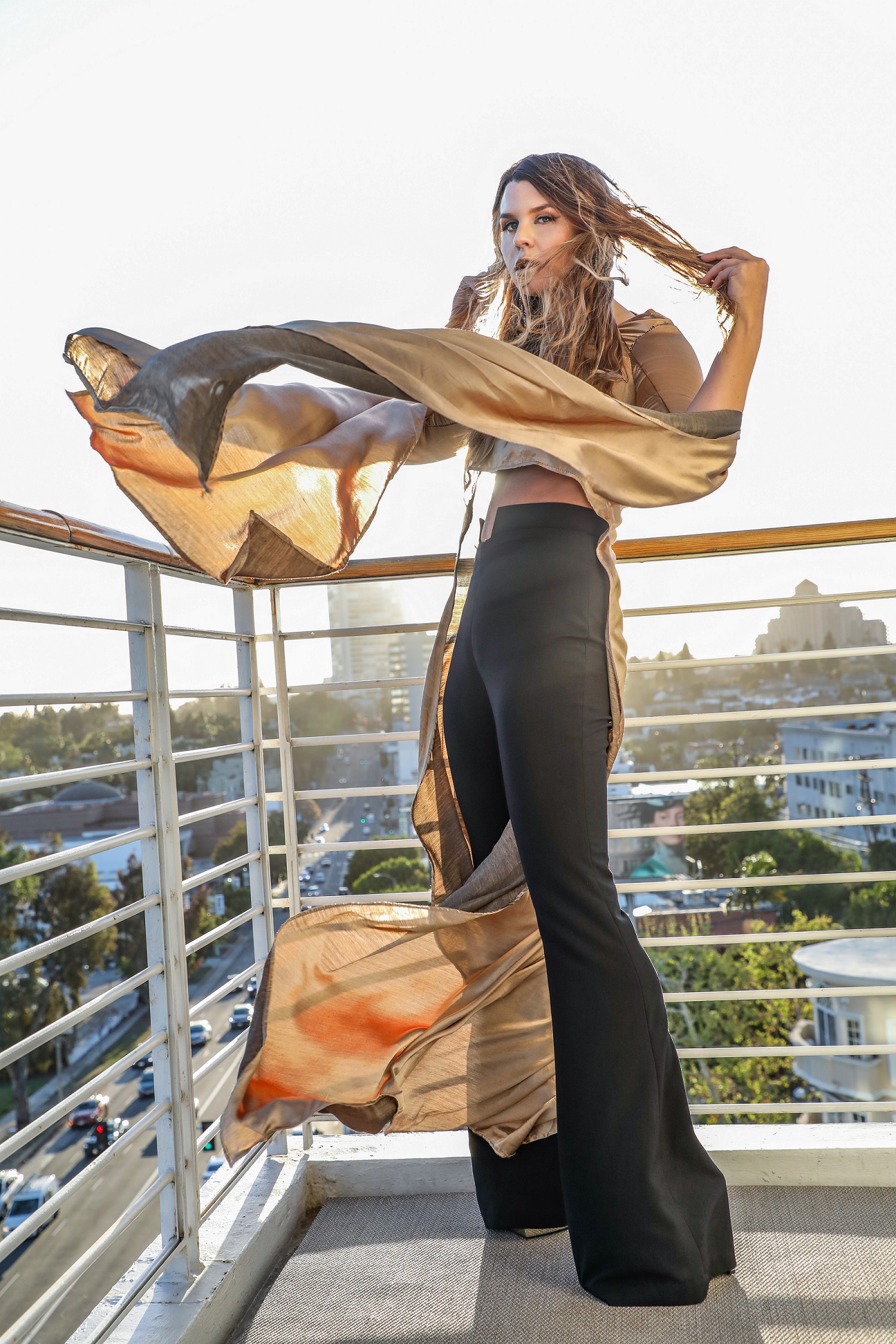 5 May 2022
PHOTO by Tracy Kahn
Madeline Rosene is an "indie pop-n-roll singer/songwriter known for her clever lyrics, catchy melodies, and genre- fluid style. She has been played on college radio throughout the US and performed at venues such as Hotel Cafe, Los Globos, and the Viper Room. Her debut album, Raised on Porn, has received over 85,000 streams. Madeline's new single "Everyday Existential Crisis" will drop Friday, May 6th and her upcoming album "Everyday Existential Crisis" will be released September 16th, 2022.
Big Takeover is thrilled to premiere Rosene's new video, and appreciate her providing answers to a few questions and an exclusive quote for Big Takeover below.
Q&A:
1. What is your new album about?
I've been working on this album for the past two and a half years. Everyday Existential Crisis is I guess about letting go and allowing yourself to accept the changes that are forced upon you and the changes you know you need to make yourself. It's about friends breaking up, over stimulation and mental illness, recognizing and changing your habits. It's about trying to save love, letting it die, and getting wrapped up in love all over again.
2. Is there any one song you love on this album and why?
I wrote "Heart on Fire" with my fiancé. We wrote it in 2020 when I moved from Los Angeles to Cleveland. The song is about falling in love (big surprise), letting your emotions run free after having to suppress them. It's about things finally feeling right, and how that sort of feels wrong because you're not used to it. We grew up walking distance from each other, and he drove to school with my two best friends every morning, but we never really knew each other until the pandemic.
3. What did you learn about yourself when writing and singing on this album?
I think I learned that people's identities can constantly be changing. We are all works in progress- improving ourselves, letting loose, changing gears, settling down, ramping up, rethinking and reconciling. How you relate to yourself one day might be different the next day, and that's okay. Sometimes it's hard to know yourself and trust yourself. But I think recognizing this can inform how we live on a day to day basis- being more accepting of other people and their actions, forgiving ourselves, indulging, etc…
—>Exclusive to the Big Takeover from Madeline Rosene:
"As the title track of my upcoming album, my song Everyday Existential Crisis and its music video, mean a lot to me. The lyrical and visual content speak to indecision, an inability to move— a kind of deer-in-headlights moment that lasts forever. Part of this indecision comes from being easily seduced by new ideas, people, places, and opportunities, and then results in attention deficit, and ultimately paralyzation. I think a lot of people struggle with this as a regular routine in their lives, especially in the age of social media and ADHD. Sometimes these hesitations and irresolutions wind up hurting us and the people around us. The video really captures the lyrical themes with its sort of unsettling purgatory-like visuals. We're all just making it up as we go, trying to love ourselves even when we don't know who we are."
Music Video Credits:
Director: Jeffrey Fountain
DP: Jason Edward
Hair and Makeup: Aubree Rockwell
Website
Instagram
Facebook
YouTube
Twitter