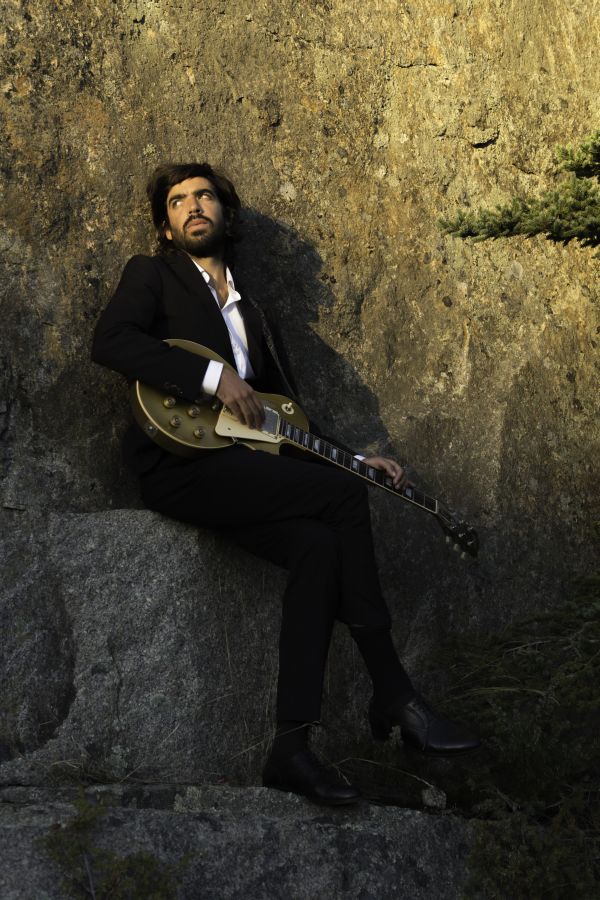 17 April 2019
Deep Gold – Photo Credit: Courtney Mooney
Deep Gold's is an instantly identifiable voice. The Maine-based folk singer-songwriter is a dark and sultry crooner, quietly grinding the vocal gears à la Leonard Cohen on "Everybody Knows" or Bob Dylan circa Time Out of Mind. There's a gravelly, slow-burning richness to his delivery that can mesmerize with a howl or a whisper, not to mention a subtle, fatalistic wisdom well beyond the enigmatic twentysomething's years.
Deep Gold, who was previously in the Brooklyn-based band JOAN, recently released his debut self-titled album that was recorded at Nashville's The Bomb Shelter with producer Jon Estes (Natalie Prass, Music Band, Steelism) and features contributions from Jeremy Fetzer (Steelism), Bryan Brock (Indie Arie), Maureen Murphy, and more.
For the album, Estes recorded the core tracks to tape, giving the music a rich, authentic sound. He also handled bass and keys on the sessions, tapping Fetzer to play guitar, Brock on percussion, and Alexis Saski and Murphy on backing vocals, plus a three-piece horn and string section, which added some lush counterpoint to Deep Gold's sparse, moody songs.
Deep Gold's lyrics are unadorned, direct, and often rooted in potent imagery. He draws inspiration from either personal experience or classic American authors like John Steinbeck, Tennessee Williams, and James Baldwin, and icons like Waits, Cohen, and Dylan. Gold comments, "When I started writing for Deep Gold, I realized I was fitting into that same 'man in a black suit with a deep voice' tradition, though I'm more influenced by them stylistically than lyrically."
The songs on Deep Gold's debut have a wide thematic range. The track "Don't Worry" manifests as a proverb. It's an ode to conquering anxiety, told through his gravelly vocals atop layers of muted guitar, dynamic horn accompaniments, and thumping percussion.
The Big Takeover is excited to be hosting the premiere of the accompanying visual for "Don't Worry", which was created by acclaimed sci-fi/horror director Nick Bazz. The video is a surrealist manifestation of "Don't Worry"'s lyrics featuring everything from meteors destroying the earth to Deep Gold battling the winged mouths of detractors in the afterlife. Take a look at the eye-catching video below:
Website
Facebook
Instagram
YouTube