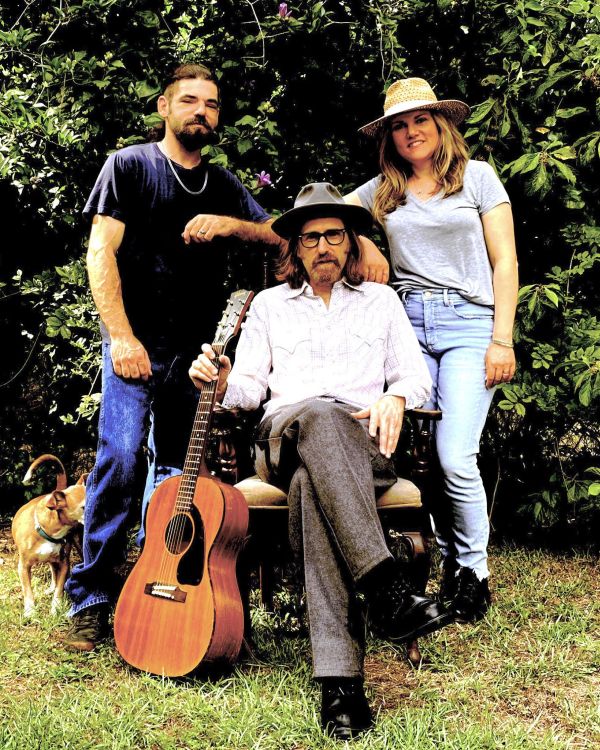 2 November 2021
Ruark Inman – Photo Credit: Daven Sipe
A folk rocker from South Arkansas who goes by the single name Ruark released his first album, When You Coming Home, in the winter of 2019.
With the help of his wife, Alexa Joyce, on bass and backing vocals, the trio toured to support the album until the big shutdown. The new drummer and additional background singer is Alexa's brother, Joseph Bethany.
They're working on a follow up album to be released next year. In the meantime, they've released a single which includes the tracks "Into the Sun" and "Over Me" accompanied with videos.
Kelly Daniela Norris, known for globetrotting to create her award-winning independent films, produced the video for "Over Me," which features a whimsical circus theme.
Jim (Nappy) Napolitano, who famously created the shadow puppets for Walking Dead World Beyond, produced the video for "Into the Sun."
Big Takeover is pleased to host the graphic animation music video for the casual and lo-fi track. The video is filled with storytelling black 'n' white imagery, including visuals of the band performing the laid-back track.
Ruark grew up skateboarding and playing in punk bands. Once he realized the itch to go to college was not going away, he pursued a degree in music composition. Ruark teaches music and Alexa is a librarian. Alexa and Joe grew up in a musical family with grandparents leading music at school and church. Joe also grew up skateboarding and playing in bands. Joe has played all over Arkansas at venues and festivals alongside bands like Deep Sequence and 1 Oz. Jig.
Ruark Inman comments on the song, stating, ""Into the Sun" is about the ups and downs that happen during chapters in our lives, and nonchalantly moving into a new chapter that doesn't seem as bright while reminiscing about back in the day."
Lyrics
Used to be a way of living and a way of waiting it out
Now there's only waiting it out
Winning and losing or coming undone
Now there's only coming undone
I'm falling a part
After we say goodbye and had our fun
I'm gonna drive away into the sun
Everything hurts out here you wanna stay alive
but there's no way to survive
See the scales of justice hear the choir of death
Now drive honey drive
I'm falling a part
After we say goodbye and had our fun
I'm gonna drive away into the sun