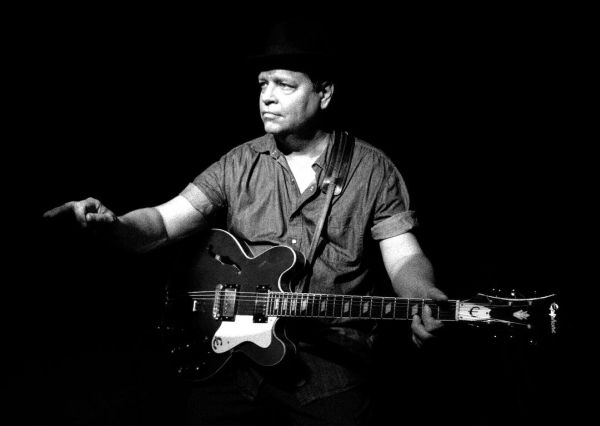 25 November 2019
Phil Gammage – Photo Credit: D.B. Schell
Phil Gammage is a NYC-based roots and blues songwriter originally from Texas who has been releasing albums since the 1990s on various European and American labels. His latest, and ninth, album is the acoustic It's All Real Good, which came out this past September via PreFab International Ciné.
"Its All Real Good," the title track off the LP, radiates a back-porch blues vibe, while the lyrics are all Lou Reed-style with a street sensibility.
Over a laid-back shuffle groove, Gammage sings about the misadventures of a friend of his named John who in the course of the song gets punched in the face at a bar (for no reason other than being friendly), is caught in bed messing around with his employer's wife, steals from the father of another girl friend, and commits other mischievous acts. The message in the lyrics is that John is a beautiful loser, and that despite his repeated blunders is somehow a likable guy.
The Big Takeover is pleased to host the premiere of the video for "It's All Real Good." The black and white-filmed action starts in the rough streets of upper Manhattan NYC, and eventually works it way toward the end of the song to the notorious Otto's Tiki Lounge downtown.
Gammage is joined in the video by a couple of his musician pals, David Fleming (harmonica) and Rockabilly Bobby Lee (drums). Later it's NYC legend Jukebox Jodi joining them at the Lounge to sling some drinks at the bar. All in all, it's a fun ride with Gammage and his friends.
The video produced by PreFab International Ciné, with cinematography by Wolfchild Productions. The song produced by Tony Mann.