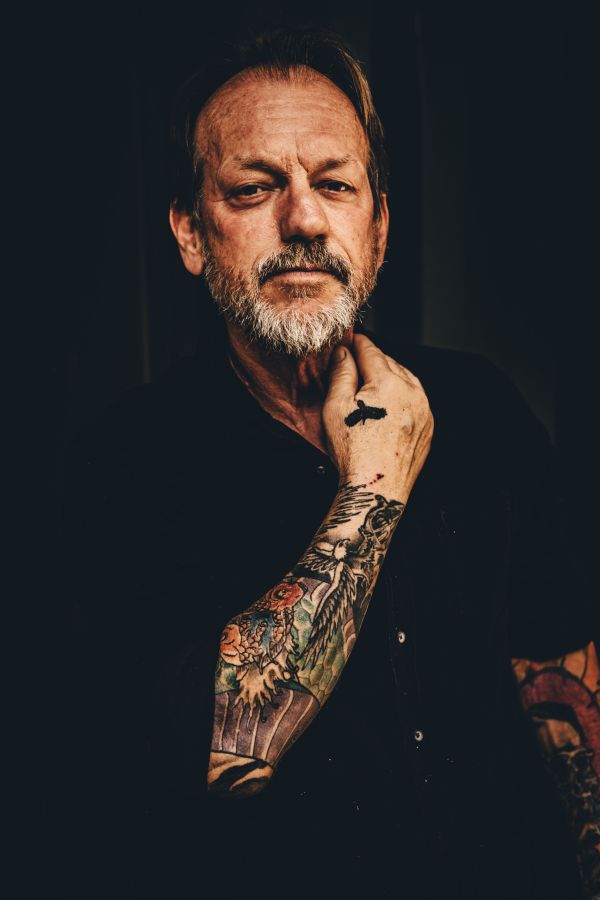 20 September 2019
R.W. Roldan in Topanga – Photo Credit: Myke Wilken
Americana/alt-country musician R.W. Roldan grew up in Los Angeles in the '60s and '70s, living a life of hard knocks and tumult that he softened with his knack for storytelling. After a stint in the Navy, he returned to California and steeped himself in the blues and Americana scenes.
Its in that environment that Roldan began to blend country, blues, and folk into his own distinctive sound. The singer-songwriter has been crafting engaging narrative compositions ever since and just released his latest album, Can You Feel This, in August.
The new album puts the spotlight on Roldan's storytelling prowess, with the support of his laid-back, but assured guitar-playing, as well as on mandolin and dobro. The LP, which was produced by Max Allyn and is out via Nashville's AllsWell Records, offers a nostalgic view of Los Angeles.
"Lauryn's Song" is a relaxed and heartfelt ballad from Roldan, and The Big Takeover is delighted to host the premiere of its equally pleasing video. A contemplative Roldan muses about his love amid spare acoustic guitar strum and lightly curling steel guitar lines.
The video showcases a down-to-earth Roldan performing the song, which is intercut with re-enacted footage of his journey of falling in love with his current partner Lauryn and their ensuing relationship that other life events could not completely sever.
While those video clips are played by younger actors, it's a joy to see other real-life, current-day scenes of Roldan and Lauryn, including some that show the pair perched on the back of a retro mint-green colored car, celebrating their enduring union.
Roldan digs into the wild and heart-warming backstory of this song's origins, revealing, "In 1977 I met the love of my life. We were both young, dumb and full of grit. We spent two years together before life pulled us apart. That time together shaped the rest of my life. Thirty seven years from when I last saw Lauryn, us both having lived long and full lives of marriages, children, upsets and joy, we found each other again. In the months following I wrote this song while living with her up in Topanga Canyon, where she runs the Bird's Nest Salon. One day as I was driving down Topanga Canyon Blvd., Elvis was playing on the radio as I drove past the salon. She was outside, smiling and waving at me. I blew a kiss to her and the song wrote itself from there."