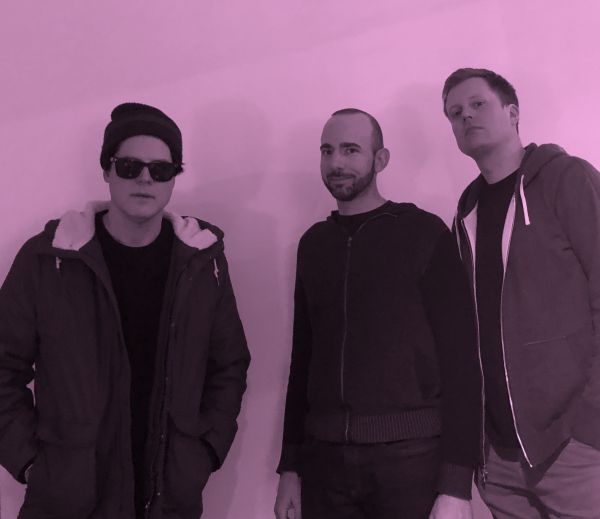 2 March 2020
CLIFFS – Photo courtesy of CLIFFFS
Dallas, Texas-based garage rock outfit CLIFFFS is the latest project of frontman John Dufilho (Deathray Davies, Cantina). The line-up also includes Andy Lester (bass, vocals), and Bill Spellman (drums, vocals).
CLIFFFS just released their second album, Panic Attack, on February 14th via State Fair Records and We Know Better Records. The LP was produced by Rip Rowan and Alex Bhore and is a triumph of imperfection. Noise and chaos and characters living in real-time. After a few listens, a narrative emerges amid the racket; that of a protagonist wrestling with the world and his place in it. In this era of fraudulent supposed perfection, CLIFFFS' new album gives us the thing we need most: connection.
The music is engaging, yet compact; building off their their 2016 debut LP You're Only Human that got much love from college and independent radio stations.
The Big Takeover is pleased to host the premiere of the video for the tuneful and jittery quick-hit of "Manatee" from Panic Attack. "Manatee" is an up-tempo, crunchy number rife with driving guitar grime, buzzing bass line, and emphatic drum strikes. The casually tossed off exclamations mirror the laid-back verve of the song structure that is held together with the bare rock set-up minimum, but creates maximum toe-tapping joy.
The performance video is another sweet 'n' enjoyable hit, with kids standing in for the band members. The constantly roving clip is shot in black 'n' white and captures the the youthful enthusiasm of bashing away at rock music instruments,
Dufilho relates cute details about the making of the video, explaining, "The MANATEE video features my nephews – Nate (acting as Andy our bass player), Gray (acting as me), and their friends Adam and Ryan Stuecheli (acting as our drummer Bill). Adam and Ryan are identical twins. They both wanted to be in the video, so we kept switching them out on drums every other shot. It's impossible to tell."
"We had a blast making it 'cause it's obvious none of them had ever picked up an instrument before. I had to stop filming a few times as I was laughing too much… Also Gray was totally blind, cause he's wearing my glasses for the video!"
Bandcamp
Facebook
Instagram
Twitter