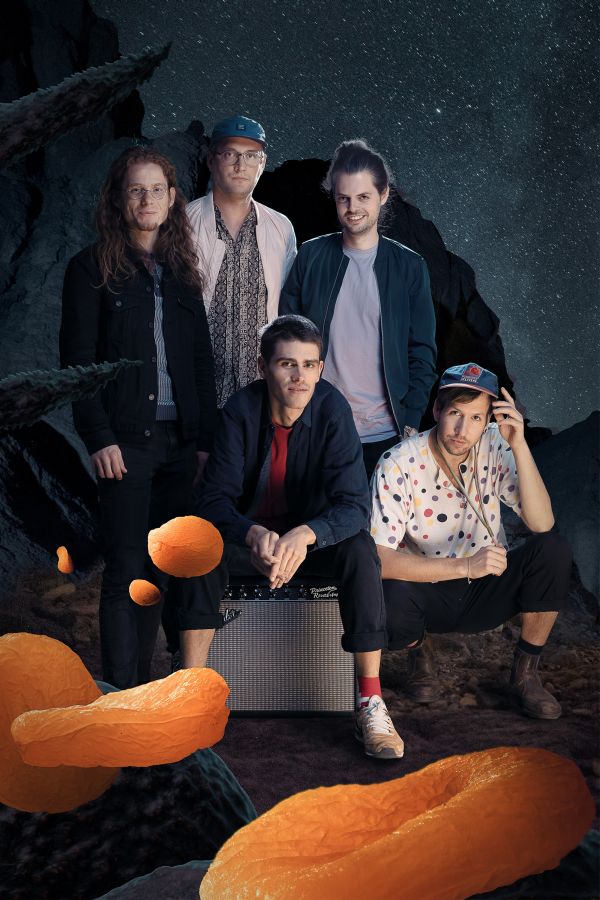 17 February 2020
Alois – Photo Credit: Tim Wettstein
"Ocean Ground", the latest single from Lucern, Switzerland-based project Alois, finds the electro-pop quintet methodically recalibrating their sound to meet the demands of the dance floor. The soundscape is more synthetic this time around and the arrangement taut and functional.
Any skilled dj would have no problem dropping it into their mid-tempo after-party set and coming off with a clean blend. Despite nailing the club-oriented demands, the fellas still manages to tick off all the boxes for what makes a solid alt-pop record these days.
The tune is catchy – addictive even – to the point, familiar enough, but also not quite like anything you've heard recently. If the Talking Heads circa Remain In Light were to collaborate with Hot Chip, maybe something like this would be the result.
The Big Takeover is deeply pleased to host the premiere of the video for "Ocean Ground". This stylish piece of film-making was directed by Nicolas Büttiker.
The clip features the band dressed like team Zissou from Wes Anderson's Life Aquatic film, making stern faces and inspecting all sorts of old-school marine gadgetry. The videos is absurd in the most wonderful way possible. Fans of Mr. Anderson's will not be disappointed.
Alois' new album Azul will be released on April 17th via Red Brick Chapel Records.
Bandcamp
Website
Facebook
Instagram