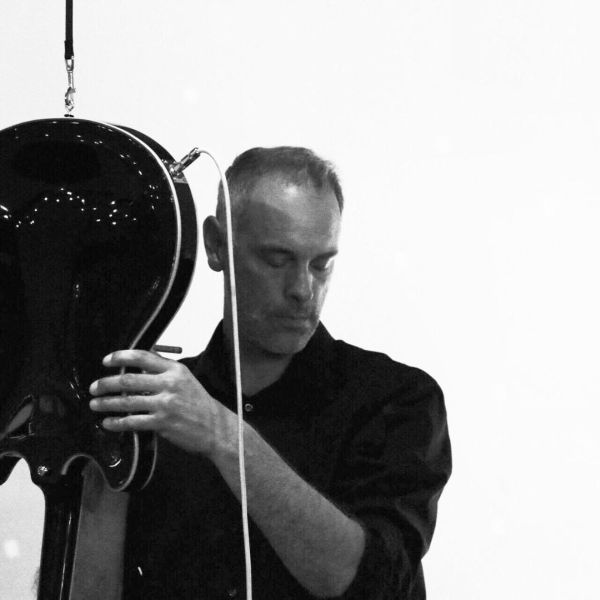 14 January 2021
Shane de Leon of Miss Massive Snowflake – Photo Credit: Nicholas Rogers
Miss Massive Snowflake is a Montana-based band led by Shane de Leon and they play charismatic pop songs, electric observant narratives, and moody soundscapes.
Miss Massive Snowflake spent the early days of the pandemic writing a love letter to their fans. The 10 tracks they created became the album Your Favorite Band a sonic correspondence between The Singer and The Fan.
After releasing the 4 track EP Bobby and Sheila (2018), which saw the band embracing feedback and longer pieces, Miss Massive Snowflake returns with orchestral guitar sweeps, catchy synth lines, and clap along beats, balanced against sonic drones, Italian poetry, soundtrack based thought processes, and straight up rockers on Your Favorite Band.
Shane de Leon's songs shine with Andy Brown (Jessamine, Fontanelle) at production and instrumentation. The two have made four albums in the past decade with Jeanne Kennedy on vocals and bass. Your Favorite Band expands the group further with Ty Herman and Keith Martinez, as well as contributions from auxiliary Italian members Jacopo Andreini and Fabrizio Testa
The group began in 2004 and has released five full length albums, and multiple singles and EPs, and has performed over 750 concerts in 10 countries and most states in the US.
Your Favorite Band will be released on .LP, cassette, and digital formats January 22nd via North Pole Records.
Big Takeover is pleased to host the music video for second single "Oh Shoot" today, a day before the official release of the song. The lyrics of "Oh Shoot" open up about being a musician and life on the road, from the gigs to the parties to the crashing at strangers' places.
The band members give a wild and amusing stage performance of the laid-back track, including the aftermath of the show. It's part of an ongoing video narrative of how bands and fans interact. A bemusing segment highlights an overzealous fan accosting a costumed band member on stage – all part of the daily life of a rock 'n' roller!
De Leon comments, "Miss Massive Snowflake's second single off of their forthcoming album Your Favorite Band continues the story of the The Fan and The Band. Chipped teeth, a broken phone, and a catchy chorus sounding a bit like Bill Callahan on a Can bender. Dancing bass and ringing chords and singing songs about partying."
Bandcamp
Facebook
Instagram
North Pole Records Bandcamp