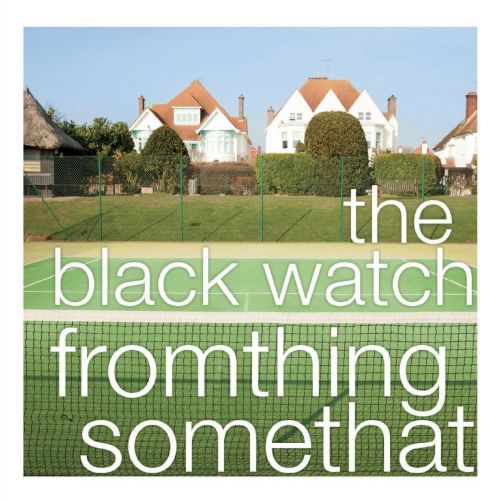 13 January 2021
Hi folks!
Since I have now completed my two countdown radio shows for the Top 50 albums of 2020—see the big takeover "radio" button above to hear one song from each!—here is my complete list of the 180 best albums, 100 best archive/retrospective/reissue releases, and 100 best stand-alone singles and EPs of this previous year—my best bets on another great year for music, old and new.
And in one of the worst years of our lifetimes, here's a small tip of my well-worn ballcap in profound gratitude to the artists below, for giving us this music to listen to while stuck at home. Perhaps half the below had already been recorded and was in process before COVID-19 shut us all down, which also curtailed many a scheduled recording session to go with all the cancelled tours.
But to be honest, I expected a massive falloff in number of great releases–and in quality, too—compared to recent years. I'm amazed more than relieved that is not reflected in the suggestions/selections below. Looking it over, I was reminded that I did not detect any discernable sag as the year went on; quite the opposite; in fact, the majority of my favorite 2020 albums and new singles/EPs were, to my shock, released in the second half of the year! Extraordinary! I'd have never guessed that.
Determined musicians and lionhearted labels! I salute you more than ever.
And to any and all of you who will scan this humble rundown, I hope this little list inspires you to find, or give a second look to, a few cool releases you might miss otherwise that you end up truly loving. Otherwise, such lists are for time wasting—not my bag. But as I listened to all of these a great deal this year, perhaps you might like some of them too, or will be glad to see them recognized if you are already enjoying them.
Cheers to you all and Happy New Year! May it get better for us all from here.
——
Jack Rabid's Picks, 2020's 180 Best Albums (New Recordings):
1 The Black Watch – Fromthing Somethat (ATOM) [Also: Brilliant Failures (A Turntable Friend)]
2 Bob Mould – Blue Hearts (Merge)
3 Flower – None Is (But Once Was) (Ernest Jenning)
4 Gretchen's Wheel – Such Open Sky (Futureman)
5 Eyelids – The Accidental Falls (Jealous Butcher/Schizophonic)
6 Nada Surf – Never Not Together (Barsuk)
7 Beths – Jump Rope Gazers (Carpark)
8 Rolling Blackouts Coastal Fever – Sideways to New Italy (Sub Pop)
9 Joe Pernice – Richard (Ashmont)
10 Emma Kupa – It Will Come Easier (FIKA/Palo Santo)
11 Moon Attendant – One Last Summer (Graveface)
12 The Reds, Pinks, & Purples – You Might Be Happy Someday (Tough Love)
13 Honeychain – Pocket Full of Good Luck (Die Laughing)
14 Tobin Sprout – Empty Horses (Fire)
15 Fontaines DC – A Hero's Death (Partisan)
16 The Fast Camels – Full of Strange (Magic Optician U.K.)
17 The Spits – VI (Thriftstore)
18 Dropkick – The Scenic Route (Bobo Integral SPAIN)
19 Exploding Flowers – Stumbling Blocks (The Beautiful Music)
20 The Flying Vipers – Cuttings (Jump Up/Music ADD FRANCE)
21 A Girl Called Eddie – Been Around (Elefant SPAIN)
22 Toots & the Maytals – Got to Be Tough (Trojan Jamaica/BMG)
23 Guided By Voices – Surrender Your Poppy Field (GBV Inc.) Also: Mirrored Aztec
24 The Rifles – Live at the Roundhouse (Double CD) (Cooking Vinyl)
25 Sensible Gray Cells – Get Back Into the World (Damaged Goods U.K.)
26 Cloud Nothings – The Black Hole Understands (Cloud Nothings)
27 The Electorate – You Don't Have Time to Stay Lost (The Electorate)
28 Real Estate – The Main Thing (Domino)
29 Cut Worms – Nobody Lives Here Anymore (Double LP) (Jagjaguwar)
30 The Proper Ornaments – Mission Bells (Tapete)
31 Belle & Sebastian – What to Look For In Summer (Live) (Matador)
32 Doves – The Universal Want (Heavenly/Virgin)
33 Smokescreens – A Strange Dream (Slumberland)
34 X – Alphabetland (Fat Possum)
35 The Lil Smokies – Tornillo (United Interests)
36 Kestrels – Dream or Don't Dream (Darla)
37 Joy Cleaner – You're So Jaded (Jigsaw)
38 Peel Dream Magazine – Agitprop Alterna (Slumberland)
39 James Williamson & Deniz Tek – Two To One (Cleopatra)
40 Dennis Davison – The Book of Strongman (Pretty Plague)
41 The Stroppies – Look Alive (Tough Love)
42 Drew Citron – Free Now (Park the Van)
43 Terrible Signal – The Window (Heart of the Rat)
44 D.O.A. – Treason (Sudden Death CAN)
45 The Wolfhounds – Electric Music (A Turntable Friend)
46 Ringo Deathstarr – Ringo Deathstarr (Club AC30/Vinyl Junkie)
47 Sunshine Boys – Work And Love (Pravda)
48 Willie Nelson – The First Rose of Spring (Legacy/Sony)
49 Ex Norwegian – Hue Spotting (Think Like a Key)
50 Petrified Max – Charlie Drove North (Poison Summer)
51 Green Seagull – Cloud Cover (Mega Dodo)
52 Bye Bye Blackbirds – Boxer at Rest (Double Potions)
53 Best Coast – Always Tomorrow (Concord)
54 The Furious Seasons – La Fonda (Stonegarden)
55 The Left Outsides – Are You Sure I Was There? (842100 Records DK)
56 999 – Bish! Bash! Bosh! (Cleopatra)
57 Tanya Donelly & the Parkington Sisters – Tanya Donelly & the Parkington Sisters (American Laundromat)
58 The Successful Failures – Pack up Your Shadows (FDR)
59 Ron Sexsmith – Hermitage (Cooking Vinyl)
60 The Bats – Foothills (Flying Nun NZ)
61 Stephen Fellows – Slow Glass (Stephen Fellows U.K.)
62 Tough Age – Which Way Am I (Mint CAN)
63 Lisa Mychols & Super 8 – Lisa Mychols & Super 8 (The Beautiful Music CAN)
64 Christopher Paul Stelling – Best Of Luck (Anti-)
65 Fake Laugh – Dining Alone (The State51 Conspiracy U.K.)
66 Luxembourg Signal – The Long Now (Shelflife)
67 Drive-By Truckers – The Unraveling / The New OK (ATO)
68 Shirley Collins – Heart's Ease (Domino)
69 Bright Eyes – Down in the Weeds, Where the World Once Was (Dead Oceans)
70 The National Honor Society – To All the Glory We Never Had (The National Honor Society)
71 Jayhawks – XOXO (Sham/Thirty Tigers)
72 Close Lobsters – Post Neo Anti Arte Povera in the Forest of Symbols (Shelflife)
73 Sciflyer – The Illusion of Unlimited Choice (Darla)
74 The Adam Brown – What We'll Never Know (The Adam Brown)
75 Silversun Pickups – Widow's Weeds (New Machine)
76 Nick Kizirnis – The Distance (Atom)
77 Ultrviolence – Sally Would Say… (Ultrviolence)
78 Ritual Tension – It's Just the Apocalypse, It's Not the End (Arguably)
79 Muck & the Mires – Greeting From Muckingham Palace (Dirty Water U.K./Get Hip)
80 Foxycontin – This Time You're on Your Own (Sister Raygun)
81 The Fur Coats – Dystopia Sherbet (Johanns Face)
82 Luke Haines & Peter Buck – Beat Poetry Survivalists (Omnivore)
83 Andy Bell – The View From Halfway Down (Sonic Cathedral)
84 Inventions – Continuous Portrait (Temporary Residence)
85 Hogz In Dandyland – Is It Okay If I Miss You? (Hogz In Dandyland)
86 Bailterspace – Concret (Bailterspace)
87 Rufus Wainwright – Unfollow the Rules (BMG)
88 Emma Swift – Blonde on the Tracks (Tiny Ghost)
89 Snowgoose – The Making of You (Ba Da Bing!)
90 Melenas – Dias Raros (Trouble In Mind)
91 Paul McCartney –McCartney III (Capitol)
92 Pauline Murray –Elemental (Polestar U.K.)
93 The Harrisonics – Love Songs for All Occasions (FABCOM!)
94 Porridge Radio – Every Bad (Secretly Canadian)
95 Swallow the Rat – Leaving Room (Shifting Sounds)
96 Greg Hoy – Cacophony (30 Peak)
97 Alice Bag – Sister Dynamite 12" (In the Red)
98 Hinds – The Prettiest Curse (Mom + Pop)
99 Boyracer – On A Promise (Emotional Response)
100 The Bananas – Don't Go Towards the Light (Secret Center)
101 Throwing Muses – Sun Racket (Fire)
102 Wolf Parade – Thin Mind (Royal Mountain)
103 Mike Viola – Godmuffin (Good Morning Monkey/Grand Phony)
104 TV Smith – Lockdown Holiday (Easy Action U.K.)
105 Magic Shoppe – Live In London (Little Cloud)
106 King Ropes – Go Back Where They Came From (Big And Just Little)
107 The Apartments – In and Out of Light (Talitres FRANCE)
108 Junior League – Fall Back (Greenleaves Sound/Kool Kat)
109 Jason Lytle, Little Wings & Kramies – "3ingle Live In Slo" (Live) (Jason Lytle, Little Wings & Kramies)
110 Various – Songs Collected (Drums And Wires)
111 Little Shrine – The Good Thing About Time (Little Shrine)
112 Harvey Mclaughlin – Rascality (Saustex)
113 Asteroid No. 4 – Northern Songs (Little Cloud/Cardinal Fuzz)
114 Human Barbie – Get A Life (Poor Man)
115 Sunset Canyoneers – Sunset Canyoneers (You Are the Cosmos SPAIN)
116 Tame Impala – The Slow Rush (Interscope)
117 The Silent Boys – Tilt-a-Whirl (Walrus)
118 Req'd – Pulling Up Floorboards (Wondertaker)
119 Mikal Cronin – Switched-On Seeker (Merge)
120 The Psychedelic Furs – Made of Rain (Cooking Vinyl)
121 Steam Trains Hearts – Smoke & Cinder (Who Are These Guys?)
122 Various – Saving For a Custom Van (Adam Schlesinger Tribute) (Father/Daughter)
123 Arrow Beach – Juicy Fruit Castle (New Atlas)
124 Alyssandra Nighswonger – Nighswonger Sings Nilsson (Monte Bre)
125 Live Skull – Dangerous Visions (Bronson)
126 Alvin Gibbs & the Disobedient Servants – Your Disobedient Servant (Cleopatra)
127 Night Herons – Heavy Swell (Night Herons)
128 The Flatmates – The Flatmates (HHBTM/Subway)
129 Happy Place – Tendrils (Exit Stencil)
130 Devon Williams – A Tear In the Fabric (Slumberland)
131 Seasurfer – Zombies (Reptile Music)
132 Sneaky Feelings – The Mercury Moment (Flying Nun NZ)
133 The Huntingtons – ¡Xmuerto, Cárcel O Rocanrol! 12" (Burnt Toast)
134 Moving Targets – Humbucker (Boss Tuneage/Dead Broke)
135 Hanging Stars – A New Kind Of Sky (Crimson Crow)
136 Erie Choir – Starlight Veins (Pot Luck)
137 Jehnny Beth – To Love Is to Live (Caroline)
138 Dan Jones & the Squids – We Live In A World That Is Out Of This World (Daily)
139 Cornershop – England Is A Garden (Amply Play U.K.)
140 Wares – Survival (Mint CAN)
141 Sault – Untitled (Rise) (Forever Living Originals U.K.)
142 Various – CMM 1000 (4 Cassette Box) (Custom Made Music)
143 Sundown Delay – Life Traps (Sundown Delay)
144 Fire In the Radio – Monuments (Wednesday)
145 Steven Cerio – Distant Bee Travel (Wow Cool!)
146 Ritz Carlton – Ritz Carlton Is Now Inside You (Cacophone)
147 David Newton & thee Mighty Angels – A Gateway to a Land Of Disappointment (David Newton & thee Mighty Angels)
148 East Village – Hotrod Hotel 12" (Slumberland)
149 Green/Blue – Green/Blue (Slovenly)
150 Secret Machines – Awake In the Brain Chamber (TSM)
151 Grant-Lee Phillips – Lightning, Show Us Your Stuff (Yep Roc)
152 No Joy – Motherhood (Joyful Noise)
153 Gordon Lightfoot – Solo (Rhino/Warner Bros.)
154 Loveblind – Sleeping Visions (Saint Marie)
155 The Lurkers – Sex Crazy (Damaged Goods U.K.)
156 Juniper – Juniper 12" (Confidential/FABCOM!)
157 The Pretenders – Hate For Sale (BMG Rights Mgmt.)
158 Rogers & Butler – Poets & Sinners (Zip)
159 Blesson Roy – Undertow (Think Like Spring)
160 August Henry – South Ramp (Lotuspool)
161 Moaning –Uneasy Laughter (Sub Pop)
162 Protomartyr – Ultimate Success Today (Domino)
163 Dream Syndicate – The Universe Inside (Anti-)
164 Various – Action Now: 20/20 Re-Envisioned (20/20 Tribute) (Futureman)
165 Coriky – Coriky (Dischord)
166 Helen Money – Atomic (Thrill Jockey)
167 Nothing – The Great Dismal (Relapse)
168 No Age –Goons Be Gone (Drag City)
169 The Beaumonts – This Is Austin 12" (Saustex)
170 Jello Biafra & the Guantanamo School of Medicine –Tea Party Revenge Porn (Alternative Tentacles)
171 Car Seat Headrest – Making A Door Less Open (Matador)
172 The Aqua Bats – Kooky Spooky… In Stereo (Gloopy)
173 Peter Baldrachi – Slow Recovery (Prodigal Son)
174 Various – Closer to Heaven: A Tribute to Ed Ackerson (Susstones)
175 Lavender Blush – The Garden of Inescapable Pleasure (Shelflife)
176 Professor & the Madman – Séance (Fullerton)
177 Cocktails – Catastrophic Entertainment (Wizards & Potions))
178 Angel Olsen – Whole New Mess (Jagjaguwar)
179 Clay Harper – Dirt Yard Street (Casino)
180 Harry Shearer – The Many Moods of Donald Trump (Twanky)
Jack Rabid's Picks, 2020's 100 Best Singles & EPs (Stand Alone/Non LP!)
1 The Damned – The Rockfield Files EP (Spinefarm)
2 Flyying Colours – "Big Mess" (Poison City AUS)
3 Jorge Elbrecht – Presentable Corpse EP (Grey Market)
4 Cheap Star – "Flower Girl" (Cheap Star Switzerland)
5 Bad Religion – "What Are We Standing For" (Epitaph) Also: "Faith Alone"
6 The Descendents – "Hindsight 2020" (Epitaph)
7 Slowness – Part Time Punk Sessions EP (Schoolkids)
8 Tommy and the Commies – "Hurtin' 4 Certain" 7" EP (Slovenly)
9 Trotsky Icepick – Acrylic EP (Poison Summer)
10 Pointed Sticks – "Infected" (Pointed Sticks CAN)
11 The Chills – "You're Immortal" (Fire)
12 Springhouse – No One Has To Know (2020 Remix) (Springhouse)
13 Peel Dream Magazine – Moral Panics EP (Slumberland)
14 The Black Watch – "The Nothing That Is" EP (ATOM)
15 Sloan – "Silence Trumps Lies" (Murder CAN)
16 Ten Million Lights – Shine So Bright EP (Ten Million Lights)
17 Jeanines – Things Change EP (Where It's At Is Where You Are)
18 Death Cab For Cutie – The Georgia EP (Death Cab For Cutie)
19 Secret Shine – "Ember" (Secret Shine U.K.)
20 The Persian Leaps – Smiling Lessons EP (Land Ski)
21 Mass Observation – Mass Observation EP (Mass Observation)
22 Frankie Stubbs – Blood Orange Moon EP (Little Rocket U.K.)
23 Seven Ash Green – "Where There Were Orange Trees" (A Turntable Friend
24 Lake Ruth & Listening Center – "Law And Disorder" (Lake Ruth & Listening Center)
25 Black Nite Crash – Colony Drive EP (Neon Sigh)
26 Sleaford Mods – "Shortcummings" / "Mork N Mindy" (Rough Trade)
27 Fawns Of Love – "Someday" (Robin Guthrie Version) 7" (Kingfisher Bluez)
28 The Shambolics – "Sandra Speed" (Creation 23 U.K.)
29 American Darlings – Afterglow EP (Cassette) (Cacophone)
30 Neil Young –- The Times EP (Reprise)
31 Brief Candles – "Dimmer" (Somewhere Cold)
32 Ash – "Darkest Hour Of the Night" (Echo U.K.)
33 Maxïmo Park – "Baby Sleep" / "I Don't Know What I'm Doing" (Prolifica)
34 The Special Pillow – World's Finest EP (The Special Pillow)
35 The On and Ons – Menacing Smile Mini LP (The On and Ons)
36 Sid Rainey & the Muttz – "To Hell With 2020" (Mutt U.K.)
37 Art Bergmann (and Wayne Kramer) – "Christo Fascists" (Porterhouse)
38 Black Books – Cheer Up EP (Shifting Sounds)
39 Buzzcocks – "Gotta Get Better" 7" (Cherry Red U.K.)
40 Savak – "The Point of the Point" 7" (Dromedary)
41 Claire Tucker – Same Old Hunters EP (Drums And Wires)
42 Cliff and Ivy – "Will to the Power" / "Eightstar" (House Of Extreme Darkness)
43 Black Swan Lane – "Scream for Me" (Eden)
44 Steve Winwood "Gimme Some Loving (2020)" (Steve Winwood)
45 Stuyvesant – Bison 7" (Dromedary)
46 Arab Strap – "Compersion Pt. 1" (Rock Action)
47 Spaghetti & Frank – "Jammin Me" (Acetate)
48 Roddy Woomble – Everyday Sun EP (A Modern Way U.K.)
49 Jeffrey N Pezzati – The First EP (Jeffrey N Pezzati)
50 Lions of the Interstate – Lions of the Interstate mini-LP (Braxeling)
51 The Victims – "Horror Smash" 7" (In the Red)
52 The New Distractions – "Juliet" (The New Distractions U.K.)
53 Dirty Sidewalks – "Heard You Wanna Kill Me" (Erik Blood Remix) / "Girl" / "With A Girl Like You" (No Count)
54 The Shins – "The Great Divide" (Monotone)
55 Isolations Jams (Corin Ashley & Kay Hanley) – "Dead In the Water" (Isolations Jams)
56 Melt Citizen – Dullard EP (Melt Citizen)
57 Nick Lowe (With Los Straitjackets) – Lay It On Me EP (Yep Roc)
58 Wild Nothing – Laughing Gas EP (Captured Tracks)
59 Wreckless Eric & Amy Rigby – "Vote That Fucker Out" (Southern Domestic)
60 Ben Gibbard – "Life In Quarantine" (Ben Gibbard)
61 Blesson Roy – Time Is a Crime EP (Slow Start)
62 The Mammoth Penguins — Sorry I Hurt Your Feelings (FIKA U.K.)
63 Pale Lights – "You and I" (Slumberland)
64 Marquis Drive – "Proud" (Creation 23 U.K.)
65 Hoodoo Gurus – "Hung Out to Dry" (Universal Music AUS)
66 The Gallerys – "You're a Dreamer" (The Gallerys U.K.)
67 Fotoform – "They Say It's Always Lonely" (Dismal Nitch)
68 Typewriter – "World Without End" (Typewriter U.K.)
69 Teenage Fanclub – "Home" (Merge)
70 Martin Frawley – "In a Better World" / "Nowhere to Be Seen" (Merge)
71 Atomic Energy Commission – Post Fax Nation EP (Galloping Foxley)
72 Floodlights—"Matter of Time" (Universal Music Australia Pty. AUS)
73 Kurt Bloch (With Kim & Lulu) – "Away From the Numbers" (Kurt Bloch)
74 Cleaners From Venus – July EP (Mr. Mule)
75 Soft Set – Love and Dancing EP (Soft Set CAN)
76 Film School – "Swim" (Film School)
77 Los Straitjackets – "Genesee River Rock" (Yep Roc)
78 Tilted – Washed EP (Tilted)
79 Peach Fuzz – "Softie" (Skeleton Key U.K.)
80 Vince Melouney – "Women (Make You Feel Alright)" (Burger)
81 Eric Unsound – "Across the Universe" (Eric Unsound)
82 Sad Lovers and Giants – "Asylum Town" (Voight-Kampff)
83 2Square & Mark Gardener – "Chained" (2Square & Mark Gardener U.K.)
84 Pink Martini – "Let's Be Friends" / "The Lemonade Song" (Heinz)
85 Strangers in a Strange Land – "Broken Tambourine" (Ace U.K.)
86 The Clientele – "Closer" (Merge)
87 Sunday Morning – Consequence of Love (Side 2) EP (Sunday Morning)
88 Hot Snakes – I Shall Be Free (Sub Pop)
89 Pleasure Heads – "Cosmopolis" / "Sick of the Sights" (7 West)
90 Eddy Current Suppression Ring – "Vicariously Living" (Castle Face)
91 The Lickerish Quartet – Threesome, Vol. 1 EP (Label Logic)
92 Marquis Drive – "Proud" (Creation 23 U.K.)
93 That Will Be Lunch – "Play That Funky Music White Boy" 7" (Scratchy U.K.)
94 Vicious Blossom– "May" (Wind Crest)
95 Archers of Loaf – "Raleigh Days" / "Talking Over Talks" (Merge)
96 Dotsun Moon – "Dance Me Forever (I'm a Killer)" (Dotsun Moon)
97 High-Low – Half My Head EP (High-Low)
98 Hugh Fink – "Coronalola; A Coronavirus Kinks Parody" (Hugh Fink)
99 Rebuke – 45… Not an LP EP (Epitaph)
100 Snowapple – "Simple Things" (Zip)
Jack Rabid's Picks, 2020's 100 Best Releases of Old Recordings & Reissues
1 The Last – Look Again (House Arrest/Fat Possum)
2 Wipers – Is This Real? Anniversary Edition 1980-2020 (12" + 7") (Jackpot)
3 Swervedriver – Honey Heavens Above / Youth at the Summit / Petroleum Spirit Daze EP (SWD)
4 Greg Griffin (American Lesion) – American Lesion 12" (Epitaph)
5 D.O.A. – Something Better Change 12" (Sudden Death CAN)
6 Neil Young – Homegrown (Reprise)
7 Pale Saints – The Comforts of Madness: 30th Anniversary Edition (Double CD) (4AD)
8 100 Flowers – Drawing Fire + (Expanded) 12" (In the Red)
9 Young Canadians – Hawaii 12" EP (Porterhouse)
10 The Chills – Submarine Bells 12" / Soft Bomb 12" (Fire)
11 Carnival Crash – It's a Happy Man (Mini-LP) (Obelisk)
12 Blackbird – "Big Train" 7" (Wondercap)
13 The Victims – The Victims 12" (In the Red)
14 Elvis Costello – Armed Forces: Super Deluxe Edition Box (UMe)
15 The Chi-Lites – (For God's Sake) Give More Power to the People 12" (ORG Music)
16 Bruce Licher (& Various) – Tape Excavation 12" (P22/Independent Project)
17 The Germs – M.I.A. (The Complete Anthology) Double 12" (Porterhouse)
18 The Stooges – Live at Goose Lake: August 8, 1970 (Third Man)
19 Dum Dum Boys – Let There Be Noise 12" (In the Red)
20 Various – Surrender to the Rhythm: the London Pub Rock Scene Of the Seventies (Triple Cd) (Grapefruit/Cherry Red U.K.)
21 Get Smart! – Oh Yeah No EP (Capitol Punishment)
22 The Zombies – The Zombies 12" / R.I.P. 12" / I Love You 12" (Craft/Varese Vintage/Concord)
23 L-Seven – L-Seven 12" (Third Man)
24 Barbara Lewis – Don't Forget About Me: the Atlantic & Reprise Recordings (Triple CD) (Captain Oi/Cherry Red U.K.)
25 The Distractions – Nobody's Perfect (40th Anniversary Expanded Reissue) 12"/Double CD (Island/Occultation U.K.)
26 Game Theory – Across the Barrier of Sound: Postscript (Omnivore)
27 The Undertones – West Bank Songs 1978-1983; a Best of (Double CD) (BMG U.K.)
28 Twisted Nerve – Séance (Archive 1) / Never Say Goodbye (Archive 2 (Secret)
29 Various – 1978: the Year the U.K. Turned Dayglo (Triple-CD) (Cherry Red U.K.)
30 Big Star – #1 Record / Radio City (Craft)
31 Paul McCartney – Flaming Pie (Archive Collection) (MPL/Capitol/UMe)
32 Ester Drang – Goldenwest (Double 12") (Burnt Toast/Clerestory AV)
33 Crime – San Francisco's First and Only Rock N Roll Band Live 1978 (Double 7"/DVD) (Superior Viaduct)
34 Television Personalities – Some Kind of Happiness? Singles 1994-1999 (Double 12") (Fire)
35 Motörhead – Ace of Spades Deluxe (Box) (BMG)
36 Cilla Black – Especially For You/Classics & Collectibles (SFE/Cherry Red U.K.)
37 Various: Strum and Thrum: the American Jangle Underground 1983-1987 (Captured Tracks)
38 Breathless – The Glass Bead Game (CD or 12") (Tenor Vossa/1972 U.K.)
39 The Primitives – Bloom! the Full Story, 1985-92 (Box) (Cherry Red U.K.)
40 Shoes – Elektrafied: Elektra Years 1979-1982 (Cherry Red U.K.)
41 United States of Existence – The Psychedelic Yesterdays of Tomorrow (Guerssen SPAIN)
42 The Bluebells – Sisters (Last Night From Glasgow U.K.)
43 Slaughter & the Dogs – Do It Dog Style (3 CDs) (Captain Oi/Cherry Red U.K.)
44 Meantime – Two For One 12" (Phono Select/First Cold Press)
45 Johnny Cash – A Night to Remember (Live 1973) (Third Man)
46 Jimi Hendrix – Band of Gypsys 50th Anniversary Edition (Capitol/UMe)
47 Betwixt – The Salty Tang 12" (Woodside)
48 The Reply – The Complete Collection (Double 12") (Rude Rhino/Reply)
49 And Also the Trees – And Also the Trees (Deluxe Reissue) (Graveface)
50 Creedence Clearwater Revival – Cosmo's Factory 50th Anniversary 12" (Craft)
51 Bobbie Gentry – The Delta Sweetie (Expanded Edition 2-CD) (Capitol/UME)
52 Elliott Smith – Elliott Smith (25th Anniversary Edition) (Kill Rock Stars)
53 Sam Cooke – Ain't It Good News (ABKCO)
54 Various – C90 (Triple CD) (Cherry Red U.K.)
55 The Rolling Stones – Goats Head Soup (Deluxe) (Polydor/Interscope/UMe)
56 Sleaford Mods – All That Glue (Best of) (Rough Trade)
57 Sunnyboys – Sunnyboys 40 12" (Feel Presents AUS)
58 Richard and Linda Thompson – I Want to See the Bright Lights Tonight 12" (UMe/Island)
59 Various – The Harry Smith B-Sides (four CDs) (Dust To Digital)
60 Roy Clark – Greatest Hits 12" (Craft)
61 Monster Movie – Last Night Something Happened (Graveface)
62 Simon & Garfunkel – Bridge Over Troubled Water 50th & Live (Legacy/Sony)
63 Buck Owens & Susan Raye – The Very Best Of 12" (Craft)
64 Cocteau Twins – Garlands 12"/Victorialand 12" (4AD)
65 Linval Thompson & the Revolutionaries – Negrea Love Dub/Outlaw Dub (Doctor Bird/Cherry Red U.K.)
66 Cheap Trick – Out to Get You! Live 1977 (double 12") (Legacy)
67 Anti Pasti – 1980-83 Box (Captain Oi!/Cherry Red U.K.)
68 Adrenalin O.D. – The Wacky Hi-Jinks of… 35th Anniversary Edition (Beer City)
69 Bonniwell Music Machine – Bonniwell Music Machine 12" (Real Gone)
70 Ella Fitzgerald – The Complete Piano Duets (Double CD) (Verve)
71 TMA – What's For Dinner?/Beach Party 2000 (Deluxe Reissue Box) (Left For Dead)
72 Polara – Polara 12" (Susstones)
73 Joni Mitchell – Shine 12" (Craft)
74 Nina Simone – Fodder on My Wings (Verve)
75 The Rabies – "Adderall Girl" 7" (Presidential)
76 The Revillos – Stratoplay: the Box Set (Cherry Red U.K.)
77 Cream – Goodbye Tour—Live 1968 (Box) (UMe)
78 Tammy Wynette – One of a Kind/Womanhood/Just Tammy (Morello/Cherry Red U.K.)
79 Blonde Redhead – Melody of Certain Damaged Lemons 12" (Touch & Go)
80 Tim Buckley – Live at the Electric Theatre Company, Chicago, 1968 (Manifesto)
81 Love Tractor – Love Tractor reissue (HHBTM)
82 Phast Phreddie & thee Precisions – Limbo (Double CD) (Manifesto)
83 Ring 13 – Nothing New, Nothing Learned 12" (Beer City)
84 The Boys – The Boys on Safari: 5 CD Box (Captain Oi / Cherry Red UK)
85 The Mommyheads – The Mommyheads (The Mommyheads)
86 Matthew Grimson – Prize for Writing (New Scotland/Murder CAN)
87 1313 Mockingbird Lane – Unfinished Business: the Toilet Tapes 12" (Cacophone)
88 Punishment of Luxury – Puppet Life: the Complete Recordings (Cherry Red U.K.)
89 Lemonheads – Lovey (Fire)
90 Roger Joseph Manning Jr. – The Land of Pure Imagination (Deluxe) (Label Logic)
91 Judy Tzuke – The Chrysalis Recordings (3 CDs) Cherry Red (U.K.)
92 Marty Willson-Piper – Nightjar 12" (Schoolkids)
93 Martin Denny – Exotic Moog 12" (Jackpot)
94 Thelonious Monk – Palo Alto (Impulse!)
95 Gillian Welch – Boots No. 2: the Lost Songs, Vol. 1 (Acony)
96The Tremeloes – Box: the Complete CBS Recordings 1966-72 (Cherry Red U.K.)
97 Various – Ultimate Reggae: the Classics (5 CDs) (BMG)
98 His Name Is Alive – Return to Never (Home Recordings 1979-1986 Vol. 2 (His Name Is Alive)
99 Charlie Parker – The Savoy 10" LP Collection (Craft)
100 Various – Trick or Treat – Music to Scare Your Neighbors (Cherry Red U.K.)