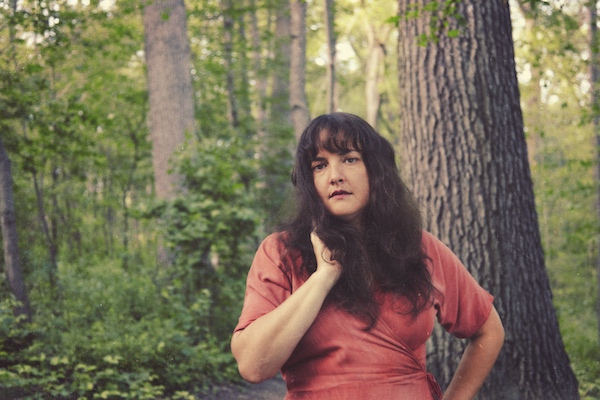 19 January 2022
Abigail Lapell – Photo Credit: Jen Squires
It may not be EGOT, but it's certainly no minor feat when an artist wins English Songwriter of the Year at the Canadian Folk Music Awards, enraptures throngs of concertgoers at Americanafest in Nashville – and converts yet more new fans while traipsing through Europe.
But thanks to the universality that embodies Abigail Lapell's folk music – one of the music genres most often confined to a specific region – the emerging indie artist has managed to do exactly that. And on April 22, the world will witness the latest chapter in the burgeoning Toronto artist's career, in the form of her new album, Stolen Time.
Lucky for readers whose interest is already piqued, the Big Takeover is pleased to unveil the first single from the new album, as well as its accompanying video, today. "Pines" is a stunning piano ballad inspired by Lapell's songwriting residency in the Rockies. During her time there, she honed in on her natural surroundings and captured the intimacy of the woods she walked through while surrounded by vast mountain ranges.
The track features Lapell on piano, accordion and harmonica. The artist serenades the currents of electricity that seem to course through the mountains, down a raging river, whispering on the breeze and out past distant stars – all driven by the same pulse of energy that guides her footsteps, carrying secret transmissions on a frequency just out of earshot.
Speaking about "Pines," Lapell told the Big Takeover: "I wrote this song during a writing retreat at the Banff Centre, which is an arts hub in the Canadian Rockies on the traditional lands of Treaty 7 territory. 'Pines' was one of those songs that seemed to write itself – I was walking through the woods, feeling awestruck by the mountain scenery, the snow falling in slow motion, and just started humming this sing-song melody.
"My music studio at Banff was a hut in the woods with a beautiful grand piano, and I remember sitting down at the keyboard, finding these four simple chords, and just singing the whole song through at once, pretty much. It's such a magical place, and so totally humbling and inspiring at the same time," she continued. "That's what the song is about, in a way – these natural wonders can feel so grandiose yet intimate and cozy. To me there's an almost homesick feeling to it as well, like trying to connect with something so ancient and primal that the mind can't quite grasp."
Check out the Big Takeover's exclusive premiere of the video for Lapell's mystical new song here:
Lapell's website
Lapell's Facebook
Lapell's Instagram
Lapell's Twitter
Lapell's Spotify
Lapell's YouTube