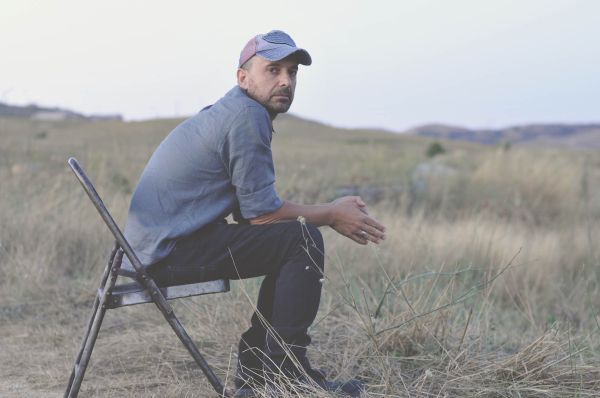 6 December 2018
Marco Giambrone of Silent Carnival – Photo Credit: Caterina Fede
Silent Carnival is a music project created by Italian musician/songwriter Marco Giambrone. The artist sings and uses guitar, loops, drones, synth, and tapes on his post-rock and dark folk creations. On each song Giambrone starts out on a journey where an intimate atmosphere of noise and silence, woven through with melody and drones, blend and collide.
Giambrone formed Silent Carnival in 2012 and, after recruiting several top-notch musical collaborators, Silent Carnival recorded its self-titled debut. The record was released in October 2014 via Viceversa Records and Old Bicycle Records. In 2015 Silent Carnival went back to the recording studio for its second album, Drowning At Low Tide. The LP was released in 2016 via Viceversa Records.
This year has seen the arrival of Silent Carnival's third album, titled Somewhere, which dropped on October 19th via Backwards Records on CD, LP, and digital formats.
Giambrone is also a member of the Sicilian bands Marlowe and Nazarin, and is a photographer and painter as well.
The Big Takeover is pleased to host the premiere of the video for the meditative and hypnotic downtempo "Somewhere". The video was filmed by Italian poet, artist, and video-maker Guido Celli.
Celli gives some insight into the meaning and process behind the song and video:
"The erring is not a thread of way, the erring loses the way
the way to go, to know how to go
the way that, if you go, will make you come back.
To err is to lose the way to go
the walking way to make mistakes
and, in error, the only way to stay."
"This Silent Carnival's song, so hypnotic, so obsessive, so evocative, forces you, in my opinion, to ask yourself which "where" are you when you are where you feel you are. So, in cascade, of how to be that "where" to which you go, you are or from which you flee. Working for years on a poem about erring, it seemed to me the right opportunity to face a small part of the speech replacing the word with the vision. So at "Somewhere" sung repeatedly by Marco Giambrone and Caterina Fede, to the question of which "where" you need, fear or nostalgia, I responded with the images of this video, the fruit of pain and love so different, so equal. The crossing of the forest at night, archetypal image par excellence, which the protagonist performs in solitude, wants to give to the video the threefold idea of going, crossing and back: it is going towards what (the exit of the forest, the house, the heart of Darkness)? During what (an exile, a will, a loss)? Back to what (a love, a bed, a heimat)?"
"I shot it with a Sony Alpha 7 II in Finland and in the Murgia and starred the great Iranian video artist Arash Irandoust."
Silent Carnival
Facebook
Bandcamp
Backwards Records
Website