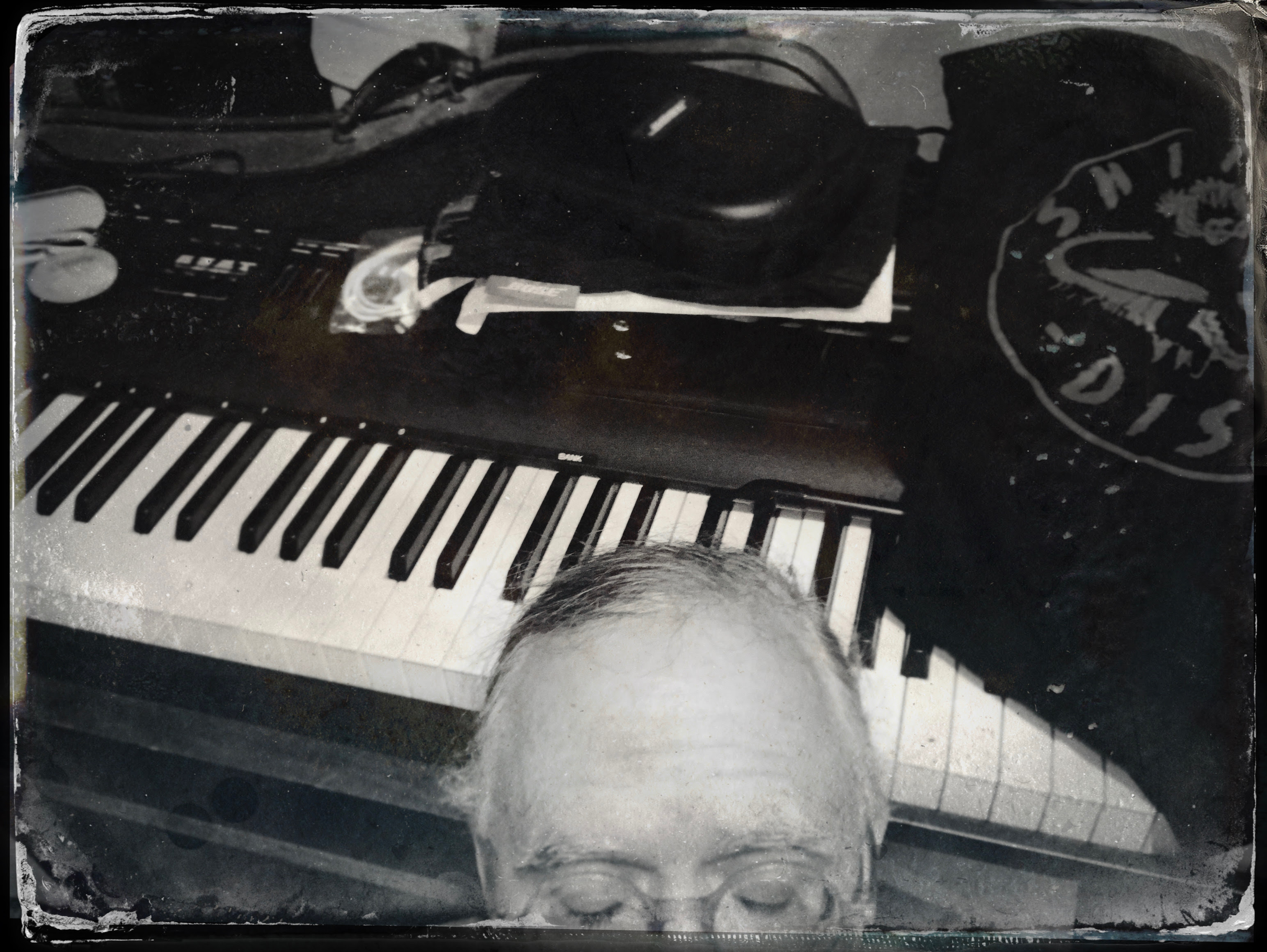 4 August 2022
Iconic and storied producer Kramer has production credits with artists such as Will Oldham, Urge Overkill, Daniel Johnston, King Missile, Gwar, Galaxie 500, Half Japanese, and LOW, but beyond that, he is an impeccable musician in his own right. His musical works cover a vast spectrum of sound, unified only by an unwavering commitment to experimentation and collaboration.
This Friday, Kramer shares "Stars Will Die Tonight," the latest single off his recently announced LP, Music for Films Edited by Moths, out August 26 via Shimmy-Disc/Joyful Noise Recordings. The new track comes alongside an accompanying video, part of a video series that will be slowly revealed alongside the LP release. With "Stars Will Die Tonight," visual artist Tinca Veerman creates yet another uniquely visual soundboard for Kramer's ambient compositions. The two artists collaborate as equals to create an audio-visual experience for the listener-viewer that compels him/her to re-focus their attention inward, from the objective, to the deeply subjective.
In the ten compositions that comprise Kramer's new LP, mournful at times yet mysteriously life-affirming and generous in their scope, Kramer sees films where there are none, and composes his accompanying ambient soundtracks in a state of interrupted grace. Words, text, complete screenplays, character arcs, shooting scripts and storyboards swirl through his head as he puts his imagery to sound, and the results evoke a world in which moths, drawn to the bright flickering lights of Cinema and the low humming lights of Dreams, in Kramer's own words, "…might never die."
Speaking on his forthcoming LP of ambient, atmospheric works, Kramer wrote:
"What I have come to embrace is the working notion that there is no Past, and no Future. There is only a constantly evolving series of microscopic moments that constitute the miraculous Present. As fertile as it is and always has been, for me, Memory is a chimera. So if you asked me what it is exactly that I am trying to do now, with Music, be it through song, or through ambience, I would confess that what I'm doing couldn't be more simple; I am just trying to explain myself. I'm trying to show you who I am."
"Stars Will Die Tonight" is out tomorrow via all DSPS, and Kramer's forthcoming record is out August 26 via Shimmy-Disc/Joyful Noise.