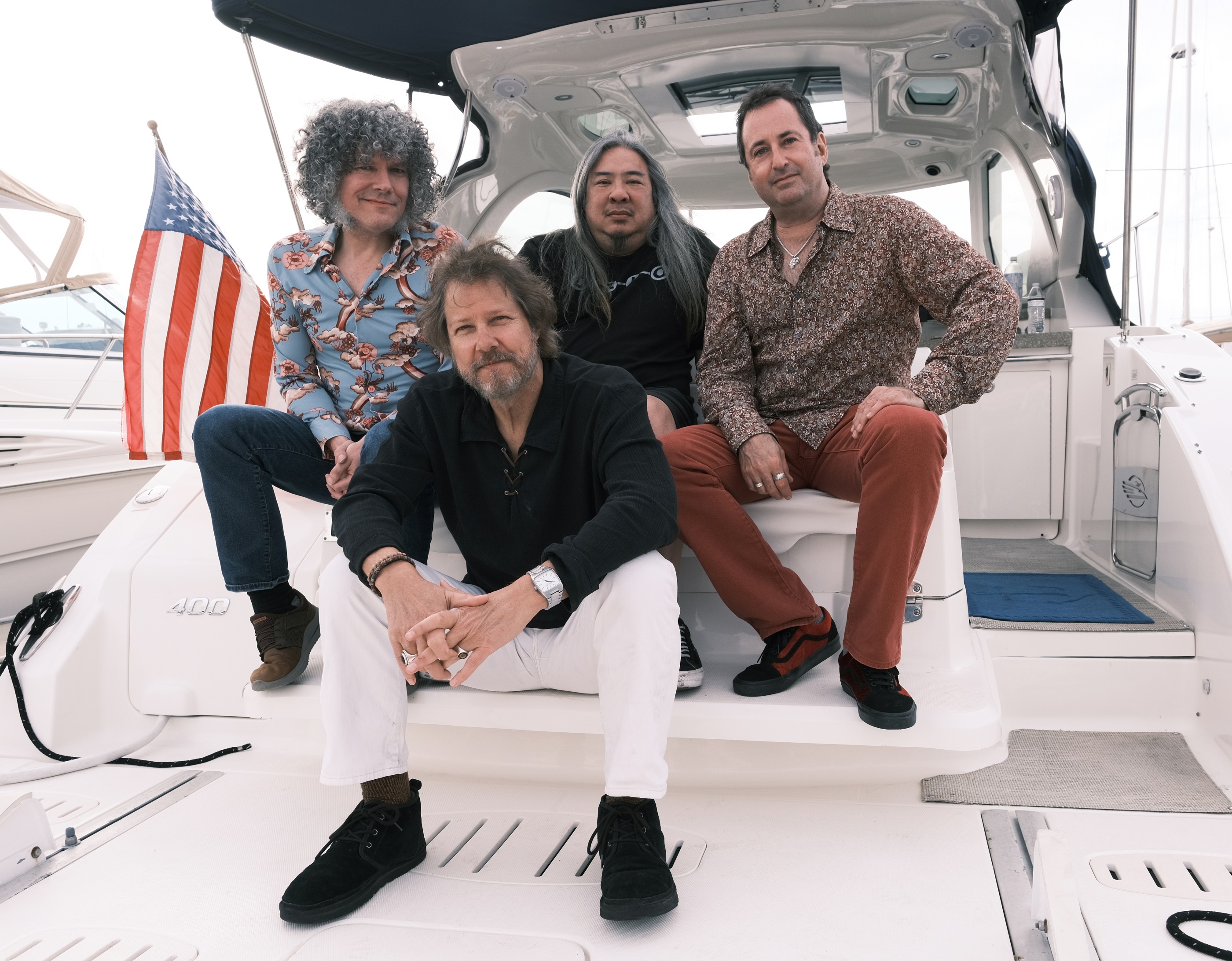 3 August 2022
Photo Credit: Ryan Seale
Long-running Los Angeles psych-rock band Maple Mars has returned with "Someone's Got To Listen", their first album in over a decade. The band hasn't been idle during the downtime — frontman and guitarist Rick Hromadka has released solo albums and side projects — but the new record (out now on Big Stir Records) isn't just a rejuvenation of the band's beloved power-pop-via-psychedelia blueprint. It's big. Like, arena big, the sound of a band stretching out and fine-tuning their long-standing chemistry at the same time. The lead single "Gliding" couldn't be more aptly titled: it soars. It's just one of the many tracks hewing to a theme of transformation via travel, with both Hromadka's words and impassioned vocal taking flight while the band churns away beneath him.
The video for the tune details a journey of another kind. Beautifully photographed by Michael Bulbenko (who also directed the clip), it's a moving portrait of a woman in her twilight years, visited by memories of her younger self. You can glimpse youthful versions of the band members (Hromadka, guitarist Steve Berns, drummer Ron Pak and bassist Joe Giddings) in on-set photographs, but the moving visuals take center stage. Produced by Fujifilm as a demonstration of the capabilities of their new high end cameras, and at turns nostalgic, vibrant, and mysterious, it's a treat for the eyes even as it brings a tear to them.
The journey described in the lyrics is a decidedly different form of transition. "The song is a metaphor for being free after a relationship gone bad," explains Hromadka, and its imagery of flight is just one way the band evokes that freedom on the record. There's the automotive chug of "Someone Take The Wheel", the nautical voyage of "Anchors Aweigh" (soon to be accompanied by a video that redefines the term "yacht rock") and the interstellar travel of "Silver Craft", whose video can already be seen on the Big Stir Records YouTube Channel. But we're here for "Gliding". And whether it's a transition to freedom or the next world altogether, it's a hell of a trip. Welcome to Maple Mars… someone's got to listen.
Big Stir Records
Website
Bandcamp
Facebook
Twitter
Instagram