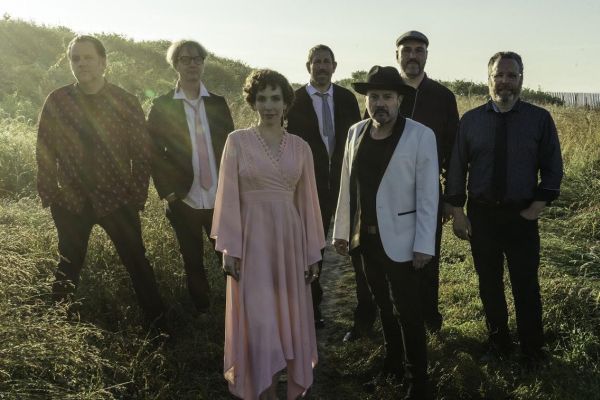 10 September 2020
Eddie Japan – Photo courtesy of Eddie Japan
Boston-based rock 'n' roll band Eddie Japan marries finesse with grit on their heartfelt music.The four-time Boston Music Award nominees – and 2013 winners for Live Artist of the Year – is, at its core, an exercise in contrasts and time travel. To listen to Eddie Japan is to be transported somewhere else entirely.
It's the band's best trick: Feeling both classic and fresh – and it's completely natural to them. They remain very much themselves, riding on vintage style, gorgeous vocal harmonies, and an effortless sense of rock 'n' roll cool, both timeless and a band out of time.
Eddie Japan's latest EP, The Amorous Adventures of Edward Japan, played with heat and light in ways that captured joy, lust, and what's revealed in the absence of shadow, especially on songs such as "Summer Hair" and "The Dandy of Suburbia."
Big Takeover is pleased to host the premiere of the music video for "Summer Hair," a captivating track that resonates with deep feeling and sound.
"Summer Hair" is a sweeping, yet bittersweet nostalgic summer anthem highlighting the group's penchant for '70s surf rock with modern indie rock sensibilities.
The video clip is set on the shoreline of Scarborough Beach during twilight hours, conjuring up a sensual image – beautiful in the current moment, but painful in reflective memory.
The ruins featured provide the perfect backdrop for the sense of memory and loss evoked in the song's lyrics. As the gentle wash of the tide ebbs and flows, the band perform at the edge of a bluff overlooking the sea…
Website
Facebook
Twitter
Instagram