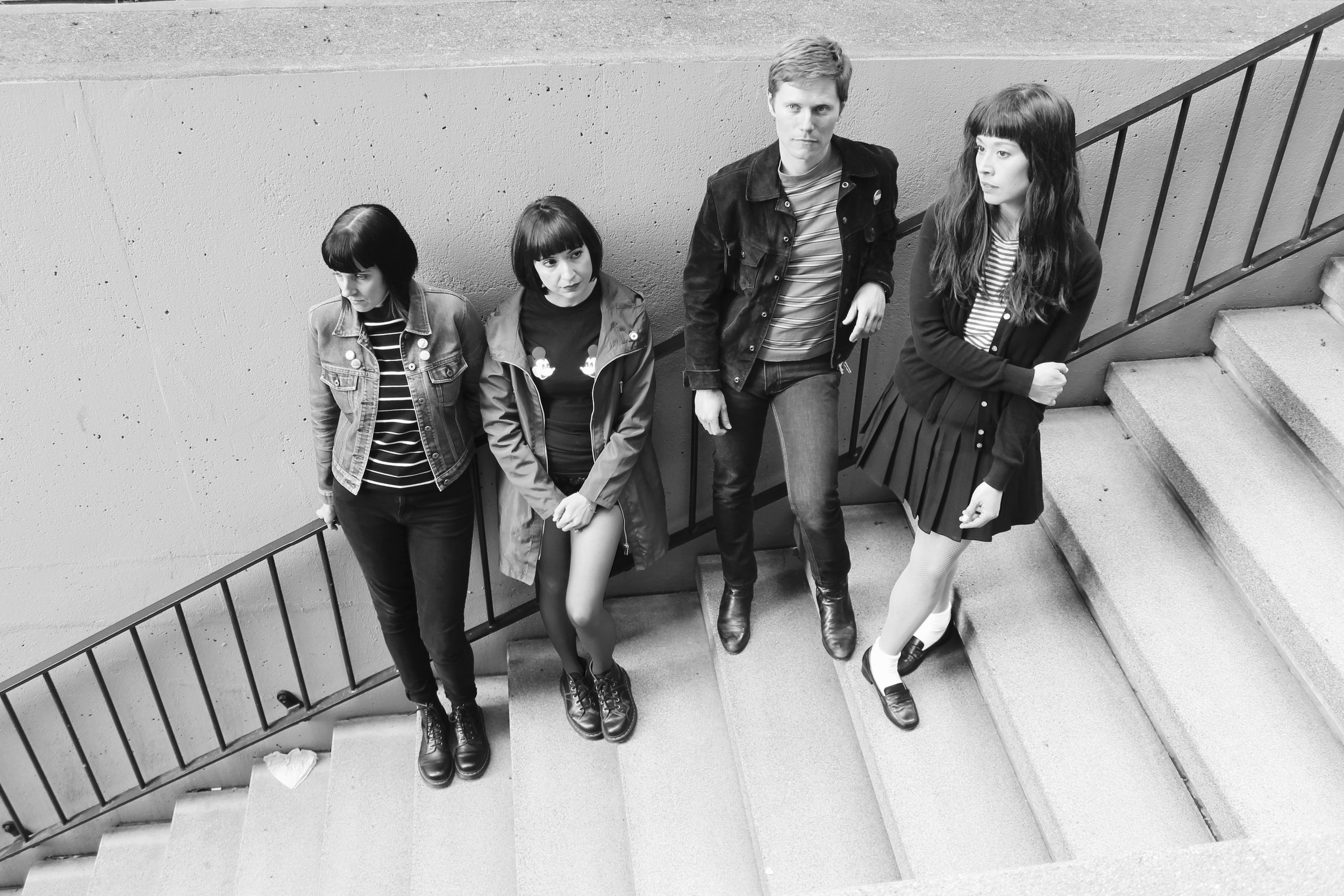 13 May 2019
Seablite – Photo Credit: Michael Aguilar
The Big Takeover is proud to premiere the new video for "There Were Only Shadows" from San Francisco-based alt-/dream-pop quartet Seablite.
This is the first video from the band's debut album Grass Stains And Novocaine, which comes out June 7th on Emotional Response Records. The video for "There Were Only Shadows" was directed by Bay Area videographer Jenn Heard. She creates a dreamy, psychedelic atmosphere by showcasing the band members performing the song through hazy, technicolor-hued filters.
"There Were Only Shadows" features a dark melody akin to Spooky era Lush counter-balanced by a bursting urgency that would make pop music's forebears on Sarah Records proud.
The track is an accurate representation of what makes Seablite a band to watch: Trance-inducing female vocals courtesy of Lauren Matsui (guitar) and Galine Tumasyan (bass),and shimmering and sharp lead guitar work by Jen Mundy, all the while maintaining a danceability thanks to Andy Pastalaniec's steadfast percussion.
The band garnered well-deserved attention off the strength of their 2017 self-titled cassette EP, snatching up support slots for bands such as The Brian Jonestown Massacre, The Warlocks, and The Charlatans.
Keep an eye out for an extensive interview with the band coming soon to The Big Takeover and for tour dates to follow the release of Grass Stains And Novocaine.
Pre-Order Grass Stains And Novocaine at Emotional Response Records' Bandcamp
Website
Facebook
Twitter
Instagram
Bandcamp