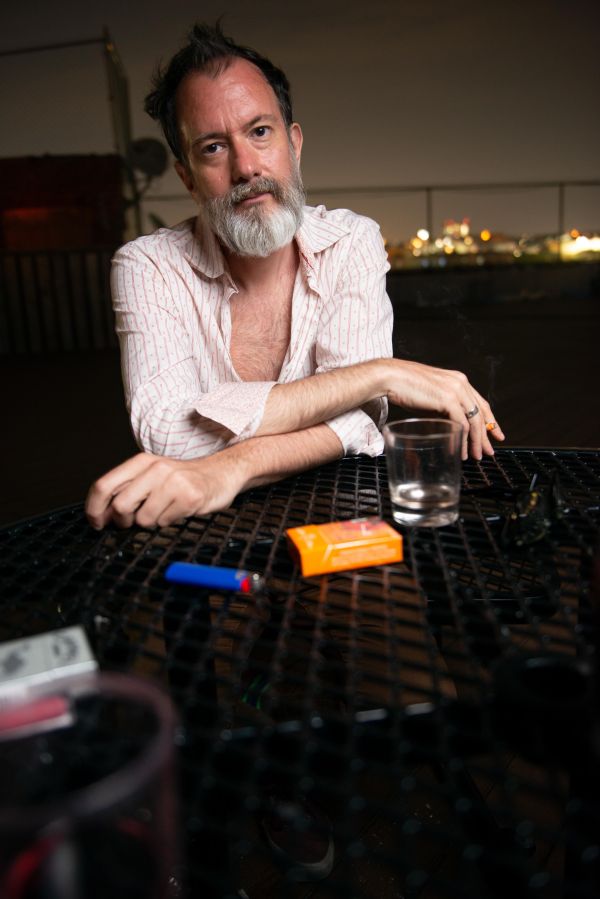 23 September 2019
Johnny Leitera of Tuff Sunshine – Photo Credit: DSR Photo
Tuff Sunshine is an indie rock/power pop band helmed by Brooklyn-based musician and songwriter Johnny Leitera. Several backing musicians join Leitera (guitar/vocals) onstage and in the studio, including drummer Linda Pitmon (The Baseball Project, The Minus 5, Filthy Friends), bassist Turner Stough (Shilpa Ray, I Am The Polish Army), guitarist Emma Decorsey (I Am The Polish Army), drummer Rich Hutchins (Shilpa Ray, Live Skull), and founding member Ani Cordero (Os Mutantes, Rasputina), among others.
The band's next full-length, to be called Dig Deeper, Peanut, will be released October 25th through Brooklyn boutique label Declared Goods.
Tuff Sunshine's previous full-length LP, Fire In The Hero Building, came out in 2015 and received airplay on influential New York radio stations WFMU and WFUV, as well as several other stations in the US and abroad. It followed up two EPs, debut Half-Mast/Steadfast and Kids Know, which was recorded and mixed by famed no-wave pioneer Martin Bisi (Sonic Youth, Brian Eno).
Influenced by a range of music genres and eras ('80s/'90s punk and postpunk; '60s/'70s Stax recordings), Tuff Sunshine excel at deep songwriting (Leitera has been recognized by American Songwriter magazine as a "Songwriter of the Week") and a DIY, hybrid sound that defies being put in any one category.
Tuff Sunshine plays consistently in NYC and beyond, and Leitera and Co. have shared the stage with such diverse rock luminaries as Os Mutantes, John Doe of X, The Dead Boys, Tim Rogers and Aussie legends You Am I, and the one-and-only Jonathan Richman, to name a few. In addition to band touring, Leitera plays frequent solo shows which have taken him to from NYC to the West Coast, the UK, and Australia.
The Big Takeover is pleased as punch to host the premiere of the second-in-a-series video for the kicky and rhythmic "Two Kids In The City".The song simmers with an R&B groove and, combined with the short-phrase art-rock vocals, give off an urban vibe. A reflective thread weaves into the instrumental pattern near the end, when wavering reverb guitar licks and more emotive vocals materialize.
The footage is part lyrics video and part literal real-time 'running-man'. The camera focuses on Leitera trying to pace himself and run in place for the duration of the song as the lyrics appear and disappear in the background. He runs to the point of exhaustion, but his dogged determination wins out and he continues to run up to the video's conclusion.
The band drop some details about the song and video, revealing, "This video is the second in a series of videos that are connected visually as well lyrically; that is, there's a somewhat surreal story being played out, with lyrics not only from the song you're hearing but from the other two songs/videos as well…it was done in conjunction with DSR Photo, who has been a long-time partner in collaboration. The musicians on this album are Turner Stough (bass), Ani Cordero (drums), and Dave Rubin and myself on guitars and vocals"