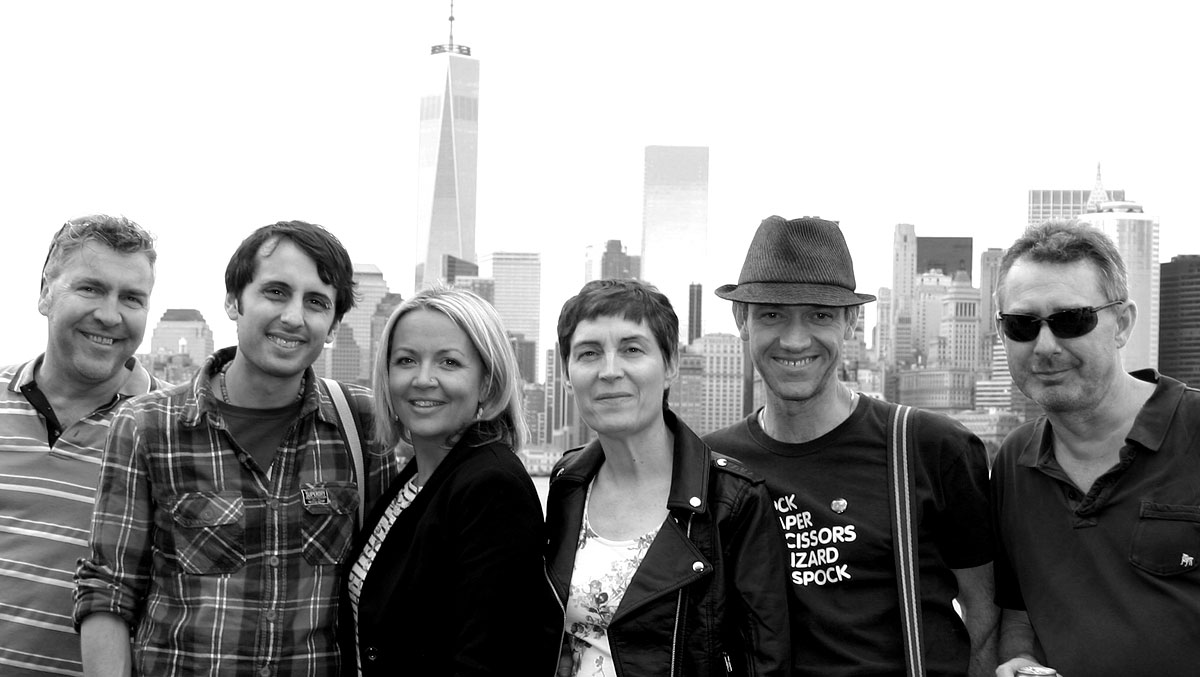 2 December 2014
And here you thought that you weren't going to get any more ace reunion albums for 2014! We at Big Takeover are pleased as punch to present for you an exclusive first listen to the first album in eighteen years from Brighton's indie-pop stalwarts The Popguns!
Reunited thanks in part to Cherry Red's essential 2013 indie-pop compilation, Scared to Get Happy, the band decided to take the reunion further. It's a good thing they did, as Pop Fiction, released via esteemed indie-pop label Matinee Recordings, is an excellent listen from start to finish. From tender to tough, if vocalist Wendy Pickles' voice has aged any, it's certainly not apparent, as she's in fine voice.
So, uh…what are you waiting for?!? Please enjoy the album, courtesy of Matinee and your friends at Big Takeover!