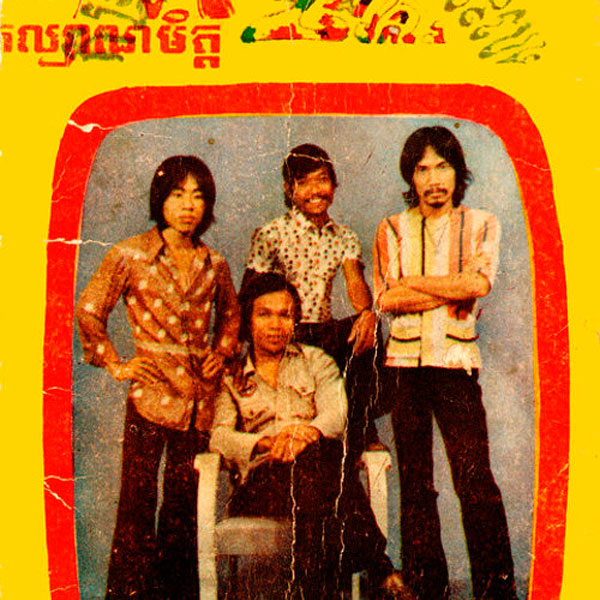 18 December 2014
A musician's life can be tough, we know. But we'd be willing to bet that most musicians reading this never had their master tapes destroyed by a genocidal, totalitarian regime. Yet that's exactly what happened to Drakkar, who went from releasing the biggest-selling album in Cambodian history to having all trace of their existence — photos as well as music — eradicated by the brutal Khmer Rouge.
The band's guitarist, Som Sareth, and the bassist, Oeu Sam Ol, were never seen nor heard from again by the time the Khmer Rouge were removed from power in 1979.
Miraculously three members of the band survive: H.E. Touch Tana, H.E, Ouk Sam Ath and Touch Chhatha. After the Khmer Rouge were forced from power by the Vietnamese, Ouk Sam Ath and Touch Chhatha returned to work in the music industry for Cambodian National Radio. Tana now works for the Cambodian government on fisheries management and environmental conservation.
The band reunited in 2011 for a performance in Singapore to support the release of the documentary, Don't Think I've Forgotten, about the golden era of Cambodian rock n' roll. (Scroll down to watch the trailer.)
From the liner notes:
Drakkar '74 is recognized in Cambodia as one of the most significant albums to be released during the country's now celebrated "Golden Era" of music. Not only because of it's originality and subsequent influence on the next generation of Cambodian musicians but also because it epitomizes the significant talents in songwriting and performance that emanated from the pre Khmer Rouge generation of Cambodian musicians. It is also significant in that the album has survived the Khmer Rouge period and illustrates that the music and culture from this period of 1960s and 1970s Cambodian rock really had something to say to a wider world.
Did we mention what a great album this really is? Listen and be amazed.
Remastered for vinyl from the original cassette, Drakkar '74 will be released early next year on Hong Kong-based Metal Postcard.
comments powered by