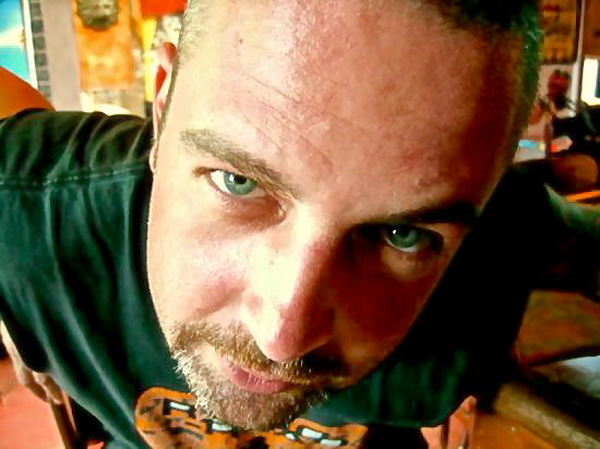 29 September 2014
Dromedary Records has long been one of our favorite micro-indie labels, championing such stellar and under-appreciated artists as Shirk Circus, David Rat, Stuyvesant and The Mommyheads, among many others.
All good things come to an end, however, as Dromedary honcho Al Crisafulli has revealed plans to indefinitely mothball the long-running imprint and launch a new venture, The Sugarblast Music Company, which he promises will be "more guitar-heavy, noisier, sloppier and snottier with the music," and "incorporate more beauty into the physical artifact."
In the meantime, here is a magnificent label swan song: the new album by d. smith, groping for luna, vol. 1.
smith is an unsung stalwart of the New Jersey indie rock scene, as bass player for Shirk Circus and The 65s (for whom he wrote and sang lead on a few songs). His new LP is a revelation; by turns ferocious and heartfelt, and always melodic and accessible. Bob Mould is a clear antecedent in tone and substance, so if you like Bob, you're gonna love this!
Officially released tomorrow, groping for luna, vol. 1 is on sale now as both digital download and (for a dollar more) CD. All proceeds will go to local dog rescue organizations.