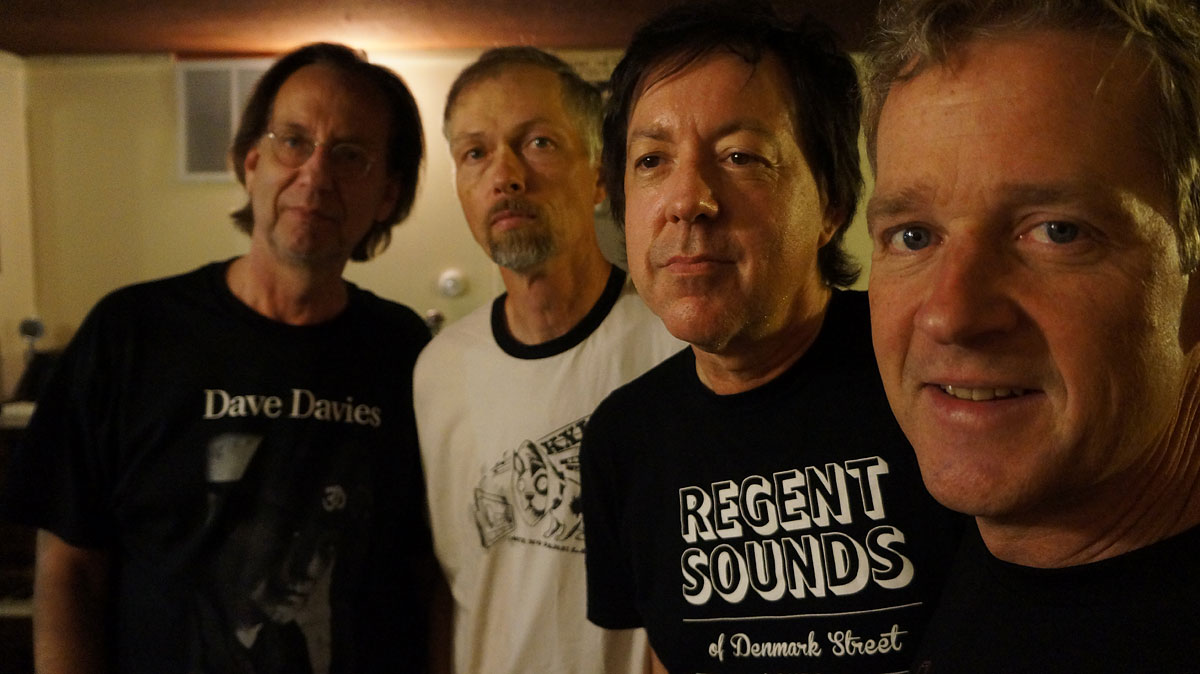 25 September 2014
Photo: Mark Wheaton
The Jigsaw Seen is one of L.A.'s best kept secrets. Formed in 1988 by Dennis Davison and Jonathan Lea, they released their debut album in 1990. Zenith, what many consider their masterpiece, came out in 2000. Three well received recent albums, Bananas Foster in 2010, Winterland and 2011 and Gifted in 2012 have shown it was no fluke. And last year saw the 'Seen touring the U.S. and Europe as the backing band for Dave Davies of The Kinks.
Like their previous albums, the new LP, Old Man Reverb (released last week on Vibro-phonic/BDC), features elaborate packaging (the band is Grammy-nominated in this area), designed by guitarist Lea, and was mastered for digital and vinyl by Grammy-winning engineer Sean Magee (Best Historical Album, 2011, for The Beatles: The Original Studio Recordings) at the legendary Abbey Road Studios in London.
A perennial Big Takeover fave, The Jigsaw Seen has made Jack Rabid's Top 40 countless times over the last two decades. We are thrilled to debut Old Man Reverb in its entirety, exclusively on BigTakeover.com!
Like what you hear? Support indie music! Buy Old Man Reverb on Bandcamp.