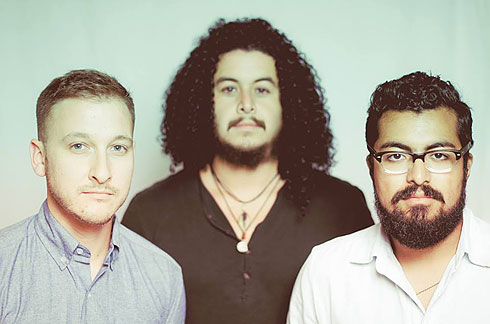 24 September 2013
Citing the influence of David Lynch and the method acting techniques of Stanislavski, the Austin, Texas-based trio Migrant Kids creates an ethereal yet primal psychedelic experience on their self-titled debut, out today.
Migrant Kids was formed in 2011 in Detroit by cousins Miguel Ojeda and John Zakoor. The two come from a large migrant family where they all grew up playing music together. Soon after the formation of Migrant Kids, John and Miguel migrated to Austin, where they found the third member of the group, Bryan O'Flynn, himself a recent transplant from Cincinnati.
Two years later comes the release of Migrant Kids, an event that will not only be celebrated with the usual hometown release party this Friday, but also more unusually on Thursday when Austin Mayor Lee Leffingwell is to proclaim September 26, 2013 as Migrant Kids Day. For a city overflowing with superb musicians, that's fairly amazing.
Fans of Sigur Rós, Tame Impala and Mercury Rev, pay heed.