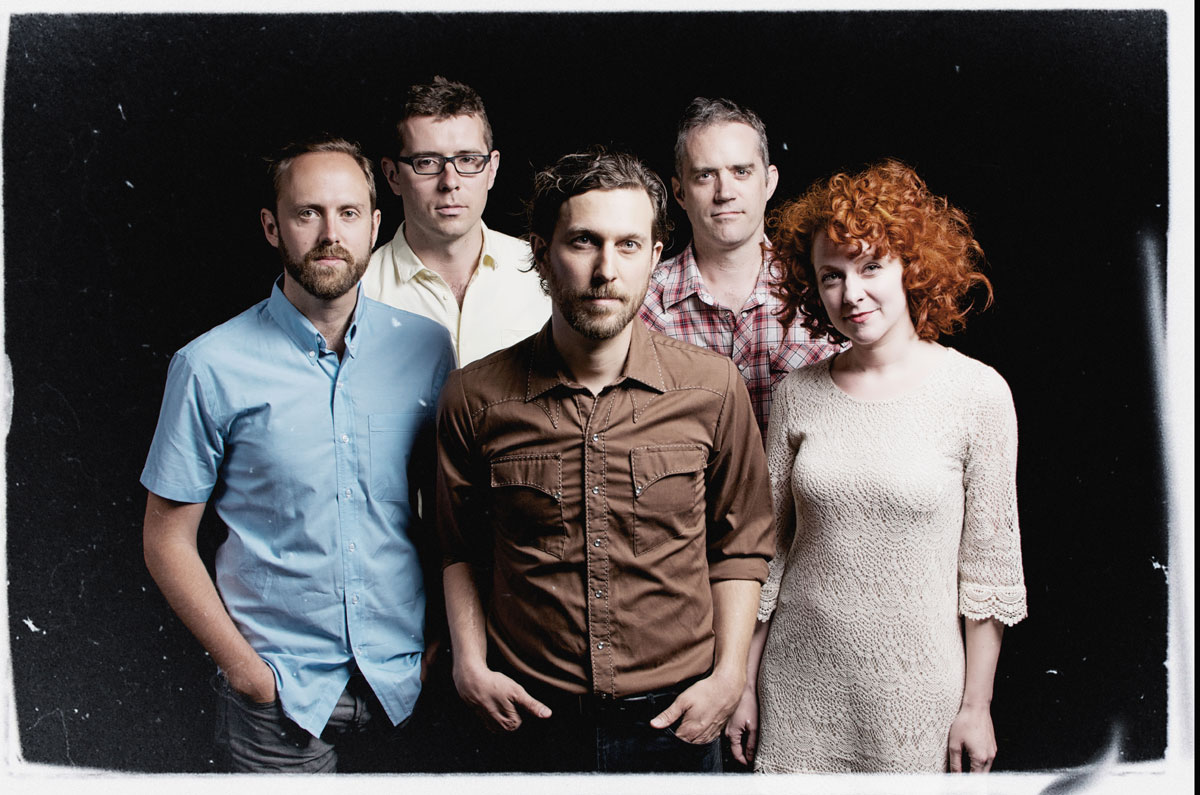 11 August 2015
Photo by Marina Manushenko
A Forest Of Arms is the sixth album from Great Lake Swimmers, the great Canadian band led by vocalist and guitarist Tony Dekker, and the follow up to 2012's New Wild Everywhere. Dekker and his bandmates — long-time guitarist and banjo player Erik Arnesen, Miranda Mulholland on violin and backing vocals, Bret Higgins on upright bass and newcomer Joshua Van Tassel on drums — have come a long way from the stark melancholy of their self-titled 2003 debut, with the "rock" in "folk-rock" being emphasized a bit more with each new release. Yet there's still the refinement and melodicism we've come to expect from this superior ensemble.
"'I Must Have Someone Else's Blues' acts as a kind of foil to some of the more heady songs on the new album," said Dekker of the new video and song. "Having worked with [Juno-award-winning director] Christopher Mills and [illustrator] Gaëlle Legrand at Number Four Films in the past, I was curious to see how they would interpret the song, and what follows is some of their most complex, mind-altering animations that tell the story of losing one's head and eventually finding it again. I think it couldn't suit the song more perfectly. Have a roam through this peculiar, bewildering world."
Big Takeover could not be more pleased to present you with the exclusive premiere of the video for "I Must Have Someone Else's Blues." It's a true delight!
Buy A Forest Of Arms on iTunes