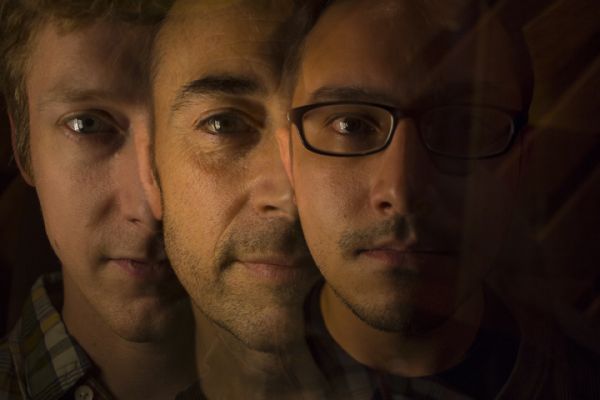 7 June 2018
Colorway – Photo Credit: Julian Parker-Burns
On June 21st, Northampton, Massachusetts-based rock trio Colorway will release their third full-length album entitled These Are The Days. The concise, clean, and no-frills, nine-track album loosely follows one Gen-Exer's unavoidable midlife crisis. But before the storm of questionable choices can block out the sun, the song "Always Been Summer" is here to persuade the listener that everything is quite all right.
"Always Been Summer" is an homage to summery pop of bands like The Cars, Weezer, and Fountains of Wayne, and tells the story of somebody fresh and new that makes every season feel like summer. "The time of the year doesn't matter. It could be autumn, winter or spring. When she's near it's always like summer . . . to me", sings Colorway frontman and founder, F Alex Johnson, who complements each tune with soaring—but never excessive—guitar leads. He's backed up by Matthew Clegg on bass and Riley Godleski on drums and back-ups.
Recorded with Danny Bernini (Blondie, Stryper, Martin Sexton) and featuring back-up vocals by Fountains of Wayne frontman, Chris Collingwood, These Are The Days is one of those albums that, for sure, would make for a great road trip soundtrack in any season.
Pre-orders for These Are The Days begin June 7th. For those interested please go to Bandcamp
Website
Facebook
Twitter
YouTube
Instagram
comments powered by