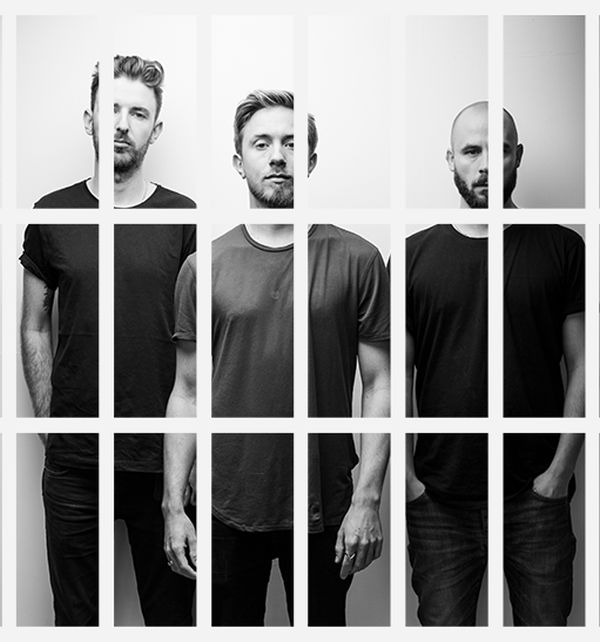 4 July 2018
KIN – Photo Credit: Daria Adamitskaya
London-based 3-piece KIN are today releasing their third single, titled "At What Cost", in as many months.
Written about "the cyclical life of someone who can never settle", the new single arrives ahead of 7 more tracks set to be released on a monthly basis until the end of the year, with live shows and more to be announced very soon.
In 2017, after meeting and collaborating on a number of musical projects, Billy, Tom, and Tommy decided to get together and write some music with no intention other then to enjoy the process of creating something new. KIN was born.
Wanting to get away from the distractions of London, they booked a cottage on a windswept hill in Wales and set up a studio to see what they could come up with. The solitude that was free of interruptions offered up something of a songwriting sanctuary. A wintery, rain-soaked week later, they emerged with 10 tracks, all written, recorded, and produced at the cottage. These songs are being released, one a month, during 2018.
All experienced musicians in their own right, this trip was a process of bringing together their collective talents – to see what they could create in a week-long period.
To be filed next to the likes of Mew, Sigur Rós, and Explosions In The Sky – KIN's music is gorgeously orchestrated. From the exquisitely performed vocals, to the carefully paced rhythm section; its high-reaching synths and electronics, partnered with intricate guitar turns make for a stunning combination.
Speaking a little more on the recording process, the band says, "Writing in the cottage in Wales was a really beautiful experience. There was no phone signal or internet, no noise limitations or distractions, and no preconceived idea of what the music should sound like; we just wrote what we wanted to hear."
Facebook
Twitter
Instagram
SoundCloud
Spotify
comments powered by