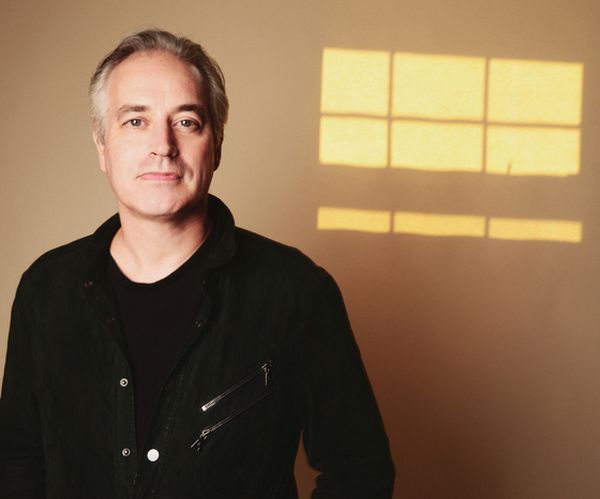 9 May 2018
John Wesley Harding; Photo Credit: Shervion Lainez
Renowned singer-songwriter Wesley Stace, mainly known in the music world as John Wesley Harding, returns with his first collection of cover songs titled Greatest Other People's Hits on May 18th via Omnivore Recordings.
The musician rose up in the late 1980s under the moniker John Wesley Harding, scoring some early musical success, especially on the college radio airwaves with songs like "The Devil in Me," "The Person You Are," and an unlikely cover of Madonna's "Like a Prayer." More than 20 albums and collections later, he tends a multi-faceted career as a novelist, singer-songwriter, professor, book reviewer, and variety show host.
Now Stace adds singer of greatest other people's hits to this long list of accomplishments. The jam-packed 17-track LP contains covers of artists as varied as Bruce Springsteen, Madonna, Serge Gainsbourg, George Harrison, Roky Erickson, and Pete Seeger, among others.
According to Stace, "You can write quite as good and accurate a narrative of a musical career through the covers sung as the songs written. Often, I've found people like the covers more, which may speak for itself, but I've always found it a compliment: covers are my strong suit."
The Big Takeover is delighted to premiere the measured-pace, vocals-centric, lyrically potent folk-rocker "Benedictus", on which Stace is joined by the illustrious singer-songwriter/multi-instrumentalist/producer Eric Bazilian (The Hooters). Vocally, they trade verses and join forces on the chorus section, bolstering each other emotionally amid the uplifting guitar lines, occasionally wavering organ notes, and emphatic drum-work.
Track Listing:
1. If You Have Ghosts
2. Words Words Words – with The Minus Five
3. Star – With Fastball
4. Je Suis Venu Te Dire Que Je M'en Vais
5. Jackson Cage
6. Story Teller
7. Need I Know
8. It's Only Make Believe – with Kelly Hogan
9. Old Bourbon – with Rick Moody
10. Benedictus – with Eric Bazilian
11. Another Age
12. Wah Wah – with The Universal Thump
13. Wreck On The Highway – with Bruce Springsteen
14. Covered Up In Aces – with Elizabeth Barraclough
15. Think It Over
16. Satellite Of Love – with Lou Reed & Rob Wasserman
17. Like A Prayer
Trailer for Greatest Other People's Hits:
comments powered by