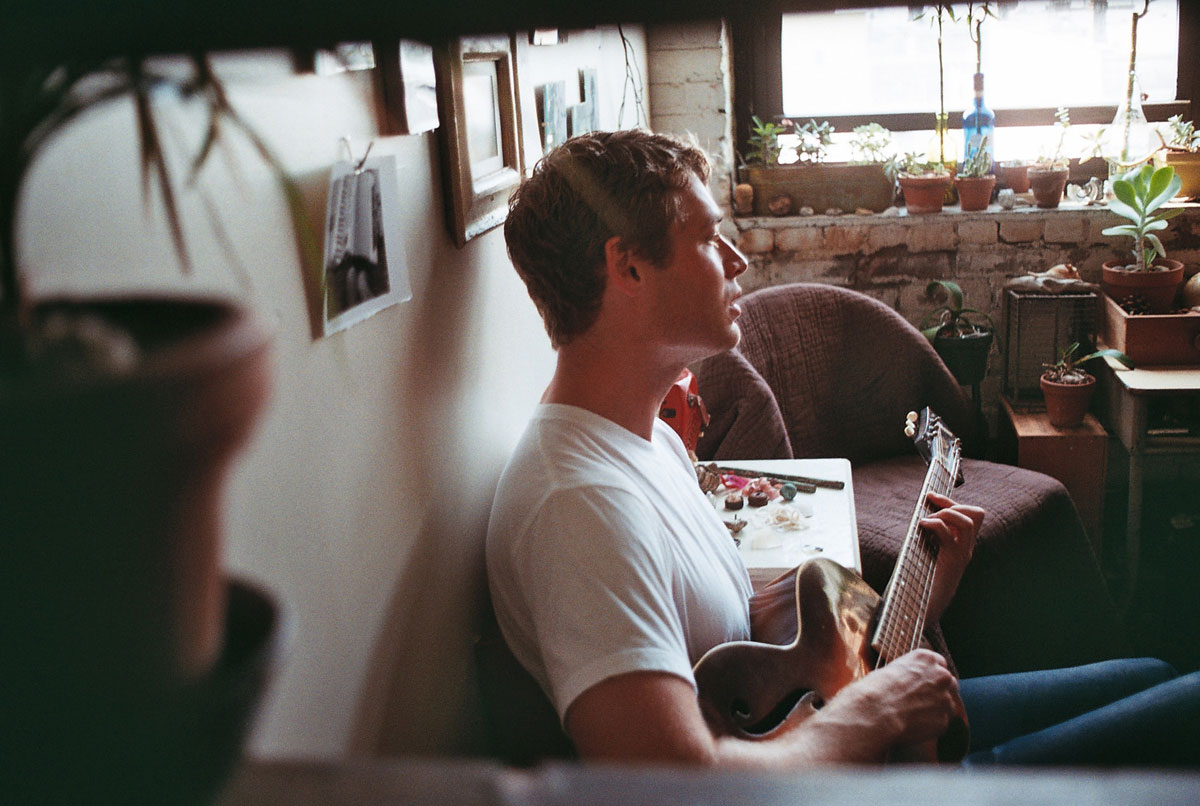 11 April 2016
Photo by by Natalie Green
Today's song premiere is from the upcoming record Home/Away from Land of Leland, a/k/a Justin Keller, a multi-instrumentalist and singer-songwriter out of Brooklyn.
Keller studied jazz saxophone at the New England Conservatory, and has played with The Welcome Wagon, The Lone Bellow, and The Gregory Brothers. After preliminary recording sessions in Brooklyn with producer Anthony LaMarca (The War on Drugs), Keller went back his "studio," this time a small room of a country house in rural New Hampshire. The expansiveness of Home/Away belies this cloistered recording process.
To achieve that full-band sound live, he hand-picked a team of musicians who match him in their varied influences: an opera singer who plays guitar (Sara Heaton), a bassist coming from jazz and dub music (Kai Ando), a saxophonist who experiments with synthesizers and electronics (Jeremy Udden), a pop-music-loving pianist with one foot in the avant-garde jazz world (Jesse Stacken), and a versatile drummer who has spent time in every setting from the conservatory to Nashville studios to rock clubs all over NYC (Dave Tedeschi).
This is a lovely, wistful tune; have a listen, won't you?
Home/Away comes out April 22 on Primary Records