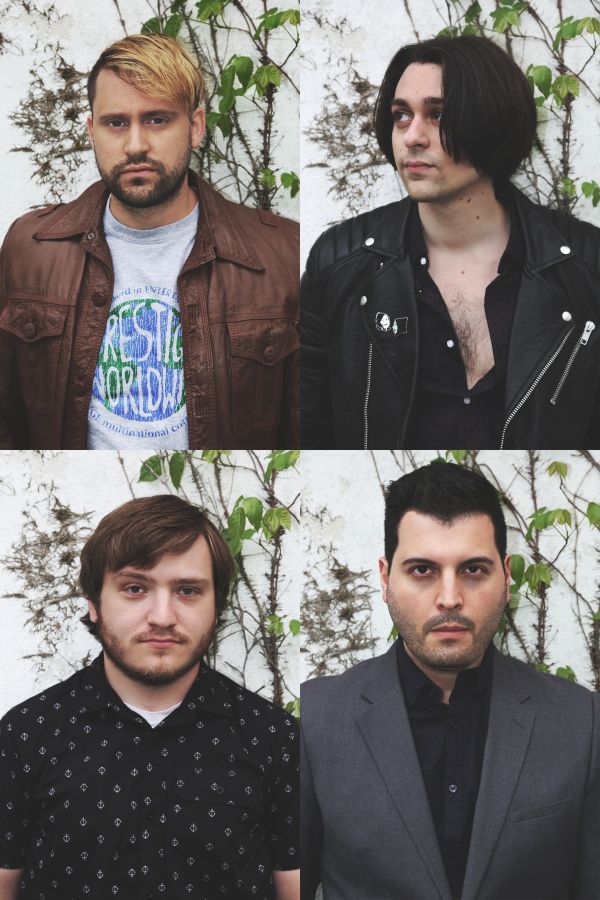 9 June 2017
New Politicians; Photo Credit: Katie Munley
New Politicians are a post-punk/alternative rock four-piece from New Jersey. The band consists of founding members/brothers Renal Anthony Patetta (vocals, guitar) and Gian Carlo Patetta (guitar, keyboards, vocals) who are joined by John Michael Comninel (bass) and V Paul Janbazian (drums). The band's latest EP Remission was re-released on Other Voices Records in 2016.
The band's fourth studio EP, entitled Room 101, is set for release on June 21st and will be available for stream and download on iTunes, Spotify, Google Music, Pandora, and other digital outlets.
The album was recorded in equal parts between the group's home studio and at Mirrortone Studios in Manhattan from the months of September (2016) through March (2017). The album was mixed by Dan Gluszak (of the band Envy on the Coast) remotely in Los Angeles, California and was mastered by Mike Kalajian at Rogue Planet Mastering.
The Big Takeover is pleased to premiere the captivating The Cure -like lead single "Disarmer." The dynamically romping, yet still moody tune harks back to touchstone bands like Interpol for its angular post-punk sonics, vivid lyrics, and emotionally enigmatic vocal tone and The Cure for its mellifluous and glistening guitar flow.
comments powered by