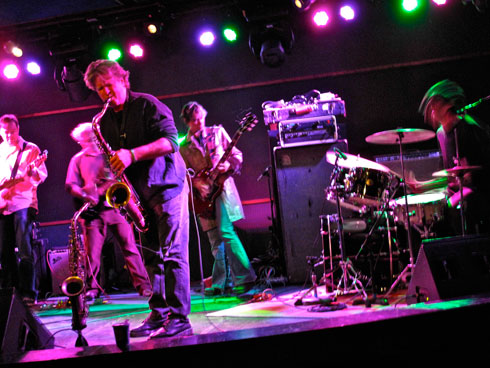 16 June 2014
Wharton Tiers Ensemble, the instrumental guitar orchestra led by legendary NYC underground producer, composer and drummer extraordinaire Wharton Tiers, will release its fourth studio album, A Transendance, June 21 on Fun City NYC.
The album encompasses the entire history of the band, which was started by Wharton Tiers way back in 1996. In fact, Wharton, a bit of a procrastinator and perfectionist, calls A Transendance the Ensemble's 20-year retrospective two years early. The 14 performers on the songs include most (but not all) of the performers in the Ensemble for the past 18 years.
"Fit For A King" is the first single off the new album, which is available for pre-order now from iTunes and Amazon. Enjoy!
WTE performs this Saturday, June 21, 2:45 pm at the outdoor Aisle Of Meadow Festival, a Make Music NY event.