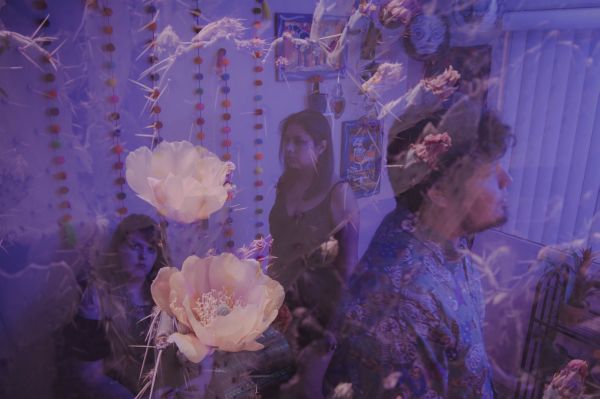 30 July 2018
Citrus Clouds – Photo Credit: Mildrette Armenta
Citrus Clouds are a three-piece band from Phoenix, Arizona. Comprised of Stacie Huttleston (bass/vocals,) Erick Pineda (guitar/vocals), and Angelica Pedrego (drums), they create a beautiful dynamic to hazy blend of dream pop and shoegaze which they have dubbed "Desertgaze". Since December of 2015, they have released two EPs (In Time I Am, Ultra Sound) and one full length record (Imagination).
2018 brings the release of a new single for the band, titled "Golden Sun". It is a taste of what Citrus Clouds are working on for their upcoming 2nd full length, set to release in 2019.
"Golden Sun" is a shimmery, summer gem. Erick says this about the song, ""Golden Sun" was written after spending many long hours working in a kitchen and wanting to do something with the little free time I had. Stacie and I took our baby Solomon to Sedona for a day trip and that inspired the song. Our songs usually have a personal source of inspiration and then a deeper, more universal undertone. On a grander scale, "Golden Sun" is about escapism. It's about the longing to go enjoy your time, in a perfect place on a perfect day. A daydream of a perfect moment."
The B-side to the song is another new song, titled "Nothing Familiar", which explores new textures for the band. Citrus Clouds will be joining Tucson shoegazers Mute Swan for a run of Texas shows in September. See poster below for Tour Dates.
DesertGaze 2018 Tour Dates – Poster Credit: Cosech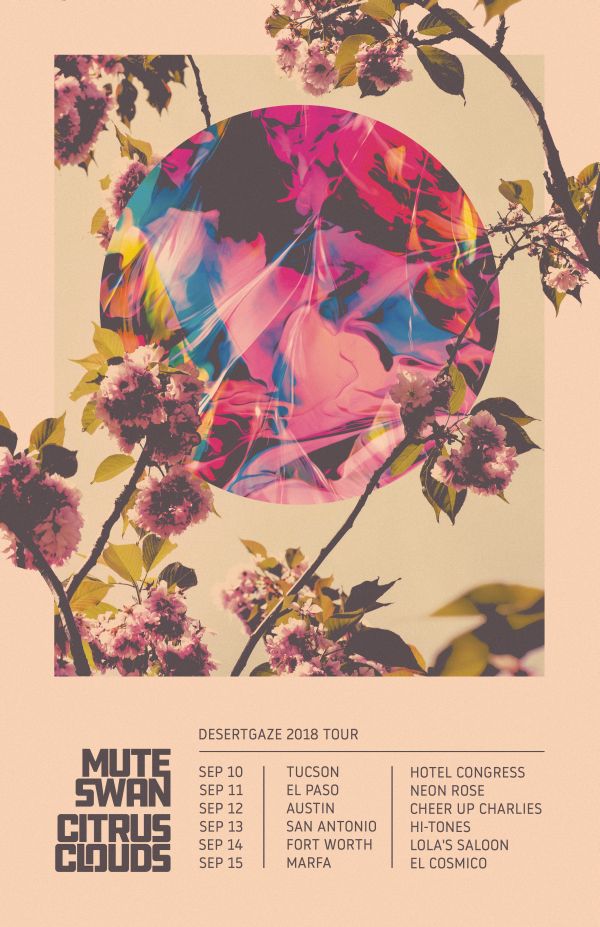 Facebook
Instagram
Bandcamp
SoundCloud