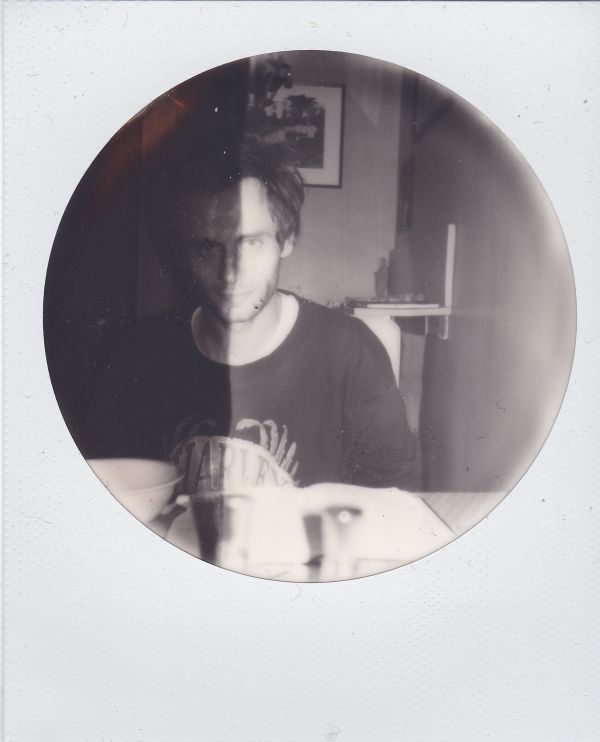 31 August 2017
Soft Fangs; Photo courtesy of Disposable America
Soft Fangs is the musical project of Brooklyn-based songwriter, John Lutkevich. The artist has been making sleepy, back-porch rock influenced by the likes of Sparklehorse, Elliott Smith, and Beach Fossils since 2014. He released his debut self-titled EP that year and followed it up with the full-length The Light last year.
Lutkevich crafts dark compositions that are steeped in an intimate melancholy and his new album Fractures is set for released on September 1st via Disposable America. He explains, "The LP is a collection of songs that I wrote over the past year in fragments and then recorded in three days during a snowstorm in Maine. I wanted to take these songs that I'd written leisurely over the span of a year and then record them very quickly."
Lutkevich worked with his good friends Bradford Krieger and Chaimes Parker (Big Nice Studio) to handle the recording duties while he played all the instruments on the songs. His lyrical inspiration came from magical realism literary greats like author Gabriel Garcia Marquez and avant-garde poet Robert Creeley.
"The album varying in concept is precisely the concept, hence it's title. They are fractures from my life and other people's," confides Lutevich. The Big Takeover premieres a spellbinding story-telling track from the album, "Jordan // Jackson Elementary", a look back at what the titlular Jordan (or maybe John himself?) learned in school.
Lutkevich's hushed, breathy vocals are set against a chugging bass- and drums-driven rhythm and gradual build-up of rock guitar dissonance. His reminisces haunt, especially the ending lines about being "taught the rules" like "how to turn down your voice." His memories, however, come through loud and clear on this ruminative track.