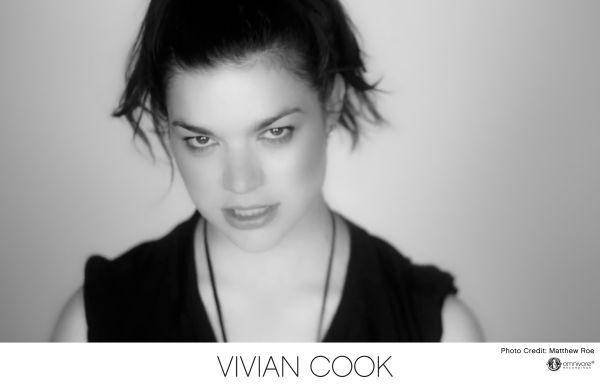 5 January 2017
Vivian Cook; Photo Credit: Matthew Roe
San Francisco-based singer-songwriter and multi-instrumentalist Vivian Cook will release her debut album, The Long Shot, produced by R. Walt Vincent (Pete Yorn, Liz Phair, Tommy Keene), on January 27, 2017 via Omnivore Recordings.
Cook is blessed with a powerful voice backed by an equally powerful rock 'n' roll band. Her lyrics and melodies make one believe she's twice her age of 25. That's because she's lived a lot of life in those short years. Cook grew up in Palo Alto, Calif., and graduated from Georgetown University with degrees in theater and theology. She then moved to Los Angeles to record The Long Shot, named after the subject of the e-mail Vivian sent to producer R. Walt Vincent asking if he would like to work with her on it.
Cook has wowed West Coast crowds with her performances, and her music has been added to College, Triple A, and Alternative stations in California, as well as making headway in airplay rotation on the East Coast (where she appeared in Heathers: The Musical), and even across the pond to Italy on Blue Sun Radio.
The Long Shot showcases Cook's ability to create music that is excitingly new, but touches on themes any listener can relate to. Cook wrote all of the material on the release, as well as played guitar and piano.
"My songs are mainly about my friends," she says. "I figured out a long time ago that they're my most valuable asset – that I wouldn't be me without them. They're about navigating the stormy waters of adolescence and surviving, which isn't a given. They're about getting dealt a winning hand, only to get fuck-all in the next round. And composting, because even shit can be turned into something beautiful."
Available on both CD and Digital, The Long Shot is proof that rock music is alive and well, and that Vivian Cook is prepared to make her mark.
comments powered by