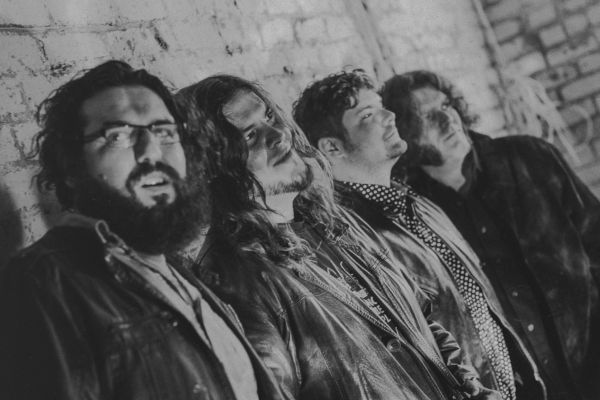 20 August 2018
The Spiral Electric – Photo Credit: Jared Byrd
San Francisco heavy-psychedelic/stoner stalwarts The Spiral Electric break their silence of almost two years with a fevered, incendiary slice of wound-up, raging rock and roll. The twenty months between their last release Ask the Sky and this new single has seen them touring up and down the US west coast playing shows at notable venues like Slim's in San Francisco, the Catalyst in Santa Cruz, the Star Theatre in Portland, and at festivals like Starry Nites (with The Kills, Black Mountain, & Lumerians), Desert Stars (with Swervedriver, the Dandy Warhols, and Dead Meadow), and the Portland Psych Fest (with Spindrift, The Asteroid #4, and the Veldt).
The heavy touring has transformed the band from the loose, jangly sound of their earlier work into a darker, heavier creature. New rhythm section Michael Summers (bass) and Matias Drago (drums) join the core duo of Nicolas Percey (lead guitar) and Clay Andrews (vocals, guitar, keyboards) to crank up the tempo and push the volume beyond the Spiral Electric's previous limits.
The Spiral Electric's upcoming album is a double-vinyl package is expected later this year. The LP was produced by S*teve Kille* (Dead Meadow, Pink Mountaintops) and mastered by Howie Weinberg (Nirvana, Smashing Pumpkins, Ian Brown, The Mars Volta), and will be accompanied by a tour of the US in October and a European tour in spring 2019.
comments powered by