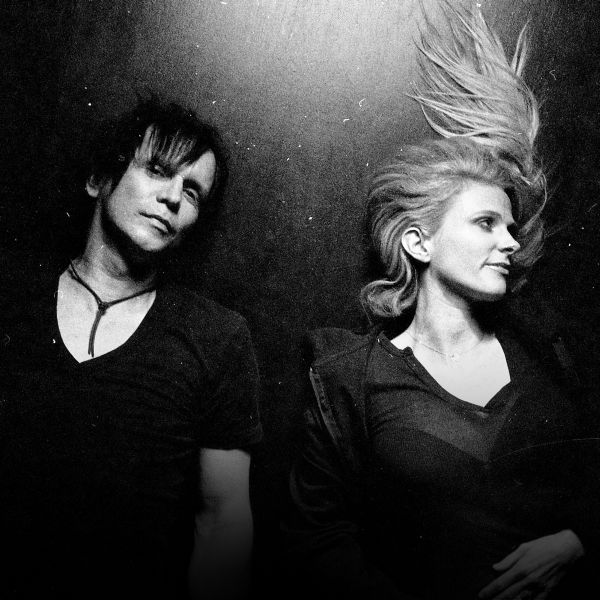 20 August 2018
United Ghosts – Photo Credit: Dylan Gordon
Hailing from Los Angeles, United Ghosts are making shoegaze music with a bite. Far gone from their origins in a garage-studio, the group has looked to expand their sound from beyond the dreampop mold and into the realms of psych, electronica, and Krautrock over the years. Whatever genre you want to call their music, there's no mistaking that they make sweepingly huge tracks that carry you away.
The Big Takeover is pleased to be premiering "All You Sad Boys" off the band's forthcoming LP, Saturn Days. The track is a sonic exploration into what dreampop/shoegaze has to gain from the introduction of electronic elements.
Ambling drums are your first introduction to the song, along with heavily distorted guitars. Then come bursts of brightness from synths and the perfectly coupled vocals of Sha Sabi and Axel Ray. The drums cascade dramatically in the background as the high "Woo-oohs" soar at the top of the mix to give off a dichotomy of sounds.
"All You Sad Boys" is a whirling tornado of dreamy psych, packed with plenty of energy without toppling out of control.
Saturn Days will be out on August 24 via Cleopatra Records. Pre-Order your copy here