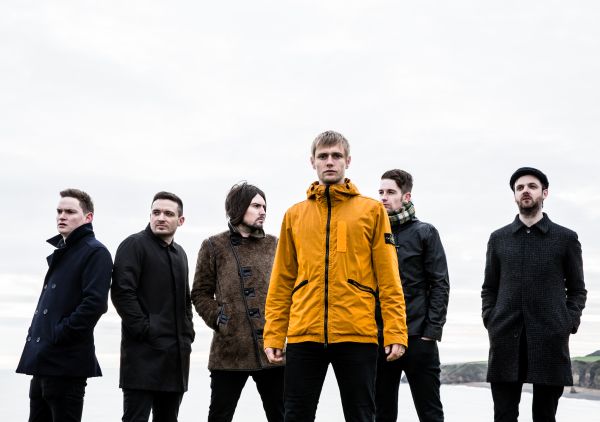 10 August 2018
Social Room – Photo courtesy of Social Room
Social Room are a 6-piece band from Sunderland, England influenced by many of the most established Brit-pop and New Wave groups of the '90s. Their upcoming EP Brightstar is set for release in September via record label Dave Stewart Entertainment, and the lively lead single "Let's Talk" is out now.
The outfit brings back much of that classic British sound and more, with the added flavor of modern indie groups. They boast undeniably engaging vocals, catchy melodies, pointed lyrics, gritty guitar riffs, and dynamic to reflective bass and drum rhythms.
Social Room has been establishing themselves over the past year and a half around the North East of England with some great festival gigs, most recently supporting The Farm and Happy Mondays to a crowd of around 3000, with many saying Social Room were the buzz of the day.
The band is unsigned, but have accomplished a lot without teams of marketing experts to carry them, and from the feedback they've received, they are a top pick to play over the airwaves.
Before the title track, and EP, are released in September, The Big Takeover is quite delighted to host the US premiere of the more contemplative, stripped back tune "Not Asking For The World". It's a beautiful, classic British singer-songwriter number that harks back to the golden harmonies and melodies of The Beatles, while remaining fully in the present as frontman Matthew Smith's vivid, heartfelt vocals are surrounded by acoustic guitar strum and thoughtful piano notes.
And take a look at the video for lead track "Let's Talk":
Website
Facebook
Twitter
Instagram
YouTube
Bandcamp
comments powered by