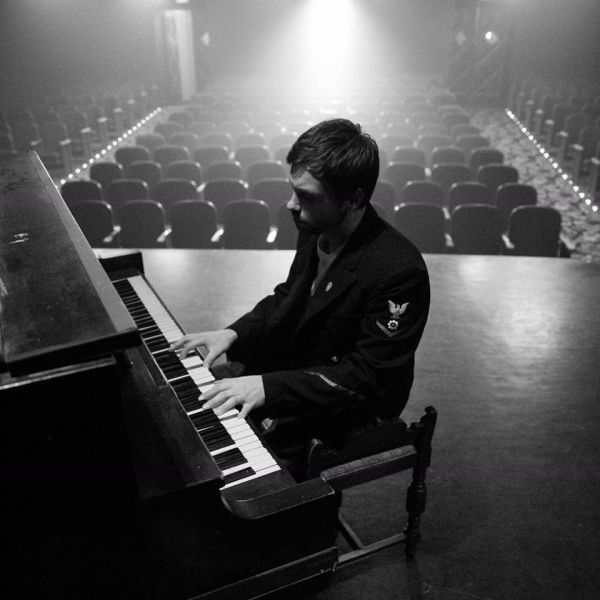 9 August 2018
Gene Micofsky – Photo courtesy of Gene Micofsky
Gene Micofsky is a singer-songwriter, composer for film and TV, and producer based out of Los Angeles (by way of Philadelphia and New Jersey). His music draws from a wealth of genres culminating in a uniquely cinematic Americana sound.
As a performer Micofsky has shared the stage with the likes of Charlie Daniels Band, Little Big Town, Lee Brice, Hunter Hayes, Joe Nichols, and others. As a composer he has written music for Comcast, Lionsgate, Beats, Nike, Comedy Central, and many more.
Gene Micofsky's solo debut album, Amusia, is slated for release on October 12th.
The Big Takeover is pleased to premiere a cinematic video for "Not That Strong", a slowly building, dramatic lead track from the upcoming self-produced LP. As a film composer and dynamic rock stage performer, Amusia is where Micofsky's two worlds merge.
Micofsky gives some details about the song and video, explaining, ""Not That Strong" is about accepting that you are not willing to go down certain roads with people you care about, and the turmoil that comes with that decision. This is one of the songs of the record that truly captures the spirit of my songwriter and composer identities converging.The bulk of it the video was shot in one take, with the camera and lightning following the dancer make her way around the theater. As the song builds to a dizzying crescendo and inevitably implodes, the performance and the film editing mimic this in a frantic but exhilarating manner."
Website
Facebook
Instagram
YouTube