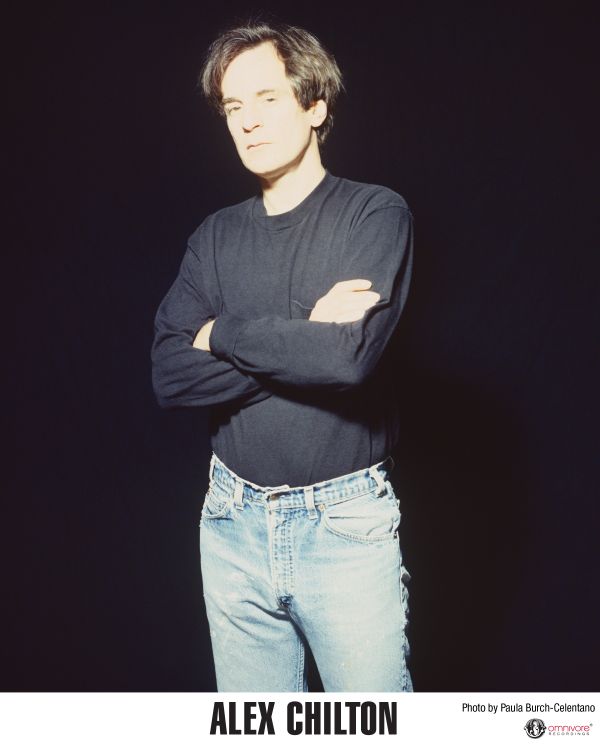 31 May 2017
Alex Chilton; Photo Credit: Paula Burch-Celentano
ALEX CHILTON'S 1995 RETURN TO ROCK, A MAN CALLED DESTRUCTION, REISSUED AND EXPANDED WITH SEVEN BONUS TRACKS VIA OMNIVORE RECORDINGS ON AUGUST 25th
The critically acclaimed album to be released on two-LP vinyl for the first time, and features new liner notes from Bob Mehr.
As lead singer of the Box Tops and co-founder of Big Star, Alex Chilton already had a place in rock history. But he was never one to rest on his laurels. An enormous music fan himself, he consistently reinvented his own sound throughout his career, until his death in 2010.
Chilton returned to Memphis' legendary Ardent Studios and a reconstituted Ardent label to record A Man Called Destruction, a classic mix of originals and covers, this time with a full-horn section. Featuring an eclectic mixture of garage rock, jazz, and R&B, A Man Called Destruction, released in 1995, was well-received by fans and critics, and even landed him a spot on Late Night With Conan O'Brien performing the album's single "Lies."
The Orlando Sentinel observed: "Plenty of bands attempt, however feebly, to reproduce Big Star's melancholic power-pop. But nobody else would dare try to approximate the brilliant, offhand weirdness and subtle irony of Chilton's later solo work. Teenage Fan Club might be able to imitate Big Star's guitar sound on 'September Gurls,' but they couldn't transmogrify 'Volare' the way Chilton did on 1987's High Priest. Destruction is very much in the tradition of High Priest — a peculiar mélange of deliriously cheesy pop."
A Man Called Destruction will re-appear via Omnivore Recordings on August 25, complete with seven previously unissued tracks from the original sessions and new liner notes from journalist and author Bob Mehr (Trouble Boys: The True Story of the Replacements).
To make this reintroduction even more special, the title is making its vinyl debut. The first pressing will be a translucent blue double album, which includes all of the bonus tracks, a download card, and Mehr's essay in the gatefold sleeve.
With the renewed interest and appreciation for his work in Big Star, it is the perfect time for Chilton's solo work to get the same due. It is time for a reintroduction of A Man Called Destruction.
Track Listing:
1. Sick And Tired
2. Devil Girl
3. Lies
4. It's Your Funeral
5. What's Your Sign Girl
6. Il Ribelle
7. You Don't Have To Go
8. Boplexity
9. New Girl In School
10. You're Lookin' Good
11. Don't Know Anymore
12. Don't Stop
Previously Unissued Bonus Tracks:
13. Devil Girl (Double-Track Vocal)
14. Don't Know Anymore (Rough Mix)
15. Give It To Me Baby (Take 3)
16. You're My Favorite
17. (I Don't Know Why) But I Do
18. Please Pass Me My Walkin' Shoes
19. Why Should I Care/It's Your Funeral
The Big Takeover is honored to exclusively premiere the never-before-heard song "Please Pass Me My Walkin' Shoes" by Alex Chilton:
Pre-Order:
comments powered by